Posted on
SVG receives a shipment of PPE from Canada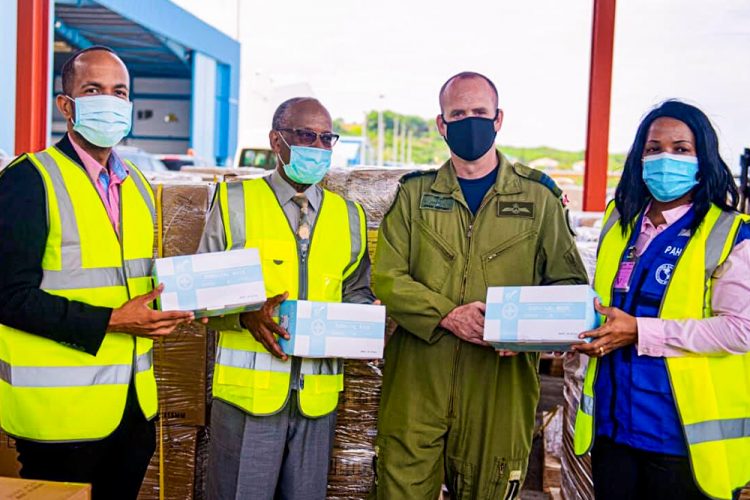 ST VINCENT AND THE Grenadines received a donation of Personal Protective Equipment (PPE) from the Government of Canada via the Pan American Health Organization (PAHO) on Monday, July 27.
The items were delivered by a Royal Caribbean Aircraft and represent a contribution to this country's response to the COVID-19 pandemic.
The shipment, comprising face shields, goggles, masks, respirators and gowns weighed 14,000 lbs and was valued at over EC$600,000, a post on the Facebook page of Minister of Health Luke Browne said.
The items were received by Deputy Prime Minister and Minister of Foreign Affairs Sir Louis Straker, Minister of Health Luke Browne and PAHO Country Programme Specialist Nicole Slack-Liburd.