Posted on
Lions Club South lends a helping hand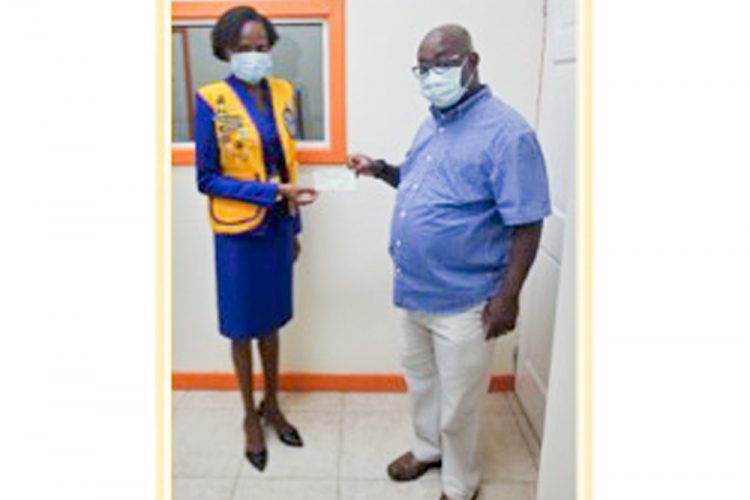 THE LIONS CLUB St Vincent South has donated $300 to an unemployed family whose members are quarantined for possible exposure to COVID-19 virus.
The donation was received on Monday, July 27 by Medical Officer of Health Dr Roger Duncan.
The donation will be used to assist the family with sustenance for the remaining period of their quarantine.
"The Lions Club St. Vincent South is appreciative of the hard work of the COVID 19 Task Force as it works tirelessly to contain the spread of the virus in St. Vincent and the Grenadines. The Club remains committed to helping those in need," a release said.