Posted on
Vincy Mas featured in virtual showcase in Baltimore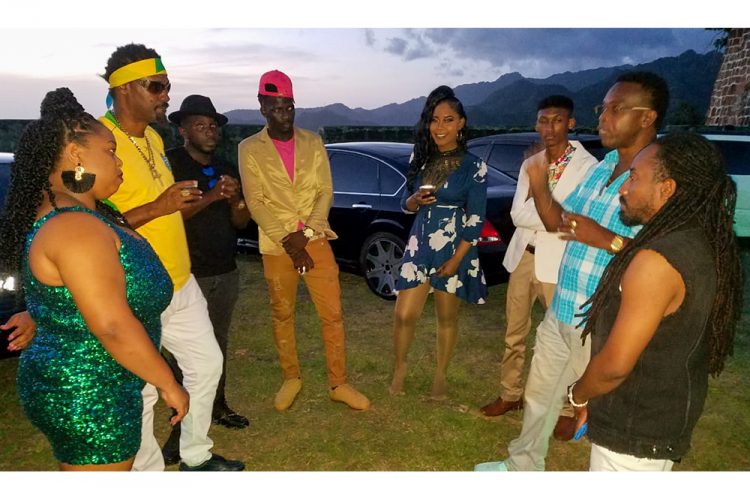 THE CARNIVAL Development Corporation this weekend enjoyed the benefit of having the Vincy Mas brand prominently highlighted at the Baltimore / Maryland One Caribbean Carnival.
This Virtual showcase of Caribbean culture saw the participation of some Caribbean countries providing recordings of virtual concerts for the Baltimore festival. The showcase of the onehour Vincy segment was broadcast from 4.00 pm on Sunday, July 12 on the Instagram and Facebook pages of the Baltimore One Caribbean Carnival.
The local recording, which was done on Saturday, July 4 featured Saeed Bowman on pan, Reigning Calypso Monarch Shaunelle Mc Kenzie, 2019 Soca Monarch winner, Magikal, Ragga Soca Monarch Hance John, Parang and Roadmarch King, Luta, LPank and Fyah Empress.
Costumes displayed were provided by Oxygen Mas Band. The MC was Candyman and the introduction to the event was done by Marketing and Development Officer, Esworth "Ezzie" Roberts. Ten-time Soca Monarch winner, Fireman Hooper had been scheduled to appear at the event but he was involved in vehicular accident on Friday, July 3. Videos promoting St Vincent & the Grenadines were also included in the final product.
Baltimore celebrates 39 years showcasing the Caribbean Culture of "Carnival ". Mayor of Baltimore City Bernard "Jack" Young expected to deliver an address at the opening session along with Dr Elaine Simon, President Baltimore / Washington One Carnival and Loughton Sargeant Executive Director DC Caribbean Carnival.
"We thank St. Vincent and the Grenadines for partnering with us for this momentous experience to showcase our Carnival Virtually. On behalf of our executive members, Band Leaders, Masqueraders, DJs, Shortmus Productions and the Community , we thank you and we welcome you" stated Elaine Simon.
Marketing & Development Officer of the Carnival Development Corporation, Esworth "Ezzie" Roberts stated, "We have embraced this opportunity to market Vincy Mas via this means which allows for the viewing by persons not just in Baltimore but by people around the world." He continued, "We will like to express much thanks to Vincentian, Mr. Kenley "Shortmus" John of Shortmus Productions and President of the Baltimore / Washington One Caribbean Carnival, Dr Elaine Smith for giving us this opportunity to showcase Vincymas in this way."