Posted on
Eight finalists named for National Corporate Public Speaking championships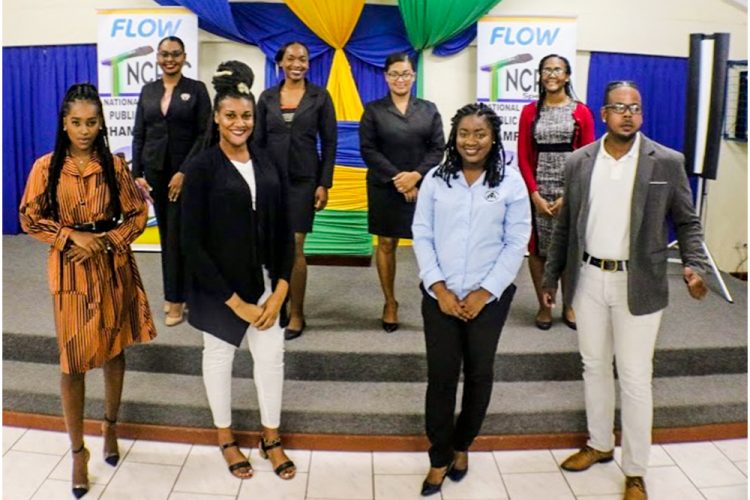 Eight participants will advance to the finals of the National Corporate Public Speaking Championships slated for Saturday, June 27, 2020.
The finalists are: Terrece John, Coreas Distribution Ltd; Andreka Samuel, GECCU; Ruth Stowe, KCCU; Shaniese Cole, Massy Stores; Aviar Charles, NIS; Sylvorn Lavia, RSGVPF; Elingford Roban Jr., SVGTA; and Nicolette Nichols, Treasury Department.
The semifinals of the competition were held virtually on Saturday, May 23. The executive ensured that all Covid-19 protocols were followed.
Desiree Richards was awarded the honor of first Patron of NCPSC and was recognized for her outstanding contribution to the country in the fields of communication and leadership.
The 15 semifinalists were Zekeo Audain representing Argyle International Airport, Terrece John representing Coreas Distribution Limited, Geniene Browne representing CWSA, Andreka Samuel representing General Employees Cooperative Credit Union, Ruth Stowe representing Kingstown Cooperative Credit Union, Terry Clarke representing KPMG, Shaniese Cole representing Massy Stores, Ronika Boyd representing NTRC, Courtney Cumberbatch and Joanna Nwogu both representing Metrocint General Insurance Company Limited, Aviar Charles representing National Insurance Services, Sylvorn Lavia representing the Royal St. Vincent and the Grenadines Police Force, Elingford Roban Jr. representing St. Vincent and the Grenadines Tourism Authoity, Jada Ross representing the St. Vincent and the Grenadines Squash Association, and Nicolette Nichols representing the Treasury Department.