Posted on
Rubis Donates PPE to the Ministry of Health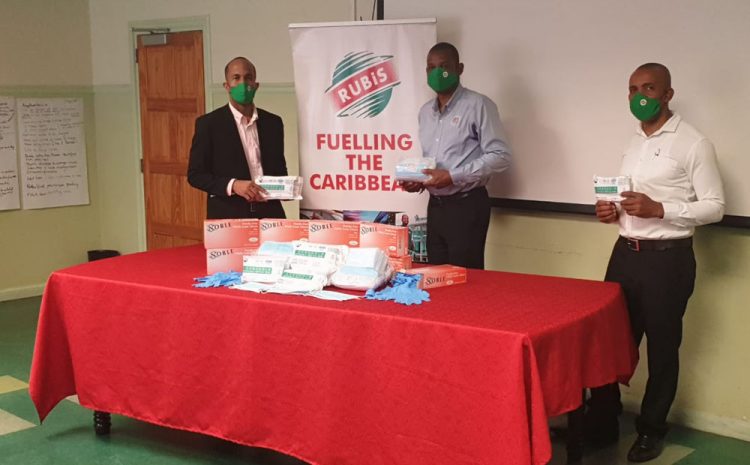 Rubis has assisted the Ministry of Health with the Covid-19 fight by donating 2000 surgical masks, 2000 KN95 masks and 2000 gloves.
The hand over of the personal protective equipment (PPE) took place at the conference room of the Ministry of Health, Wellness and the Environment on Thursday May 21.
Elroy Edwards, retail, commercial and industrial account executive at Rubis made the presentation to Minister of Health Luke Browne and permanent secretary in the ministry Cuthbert Knights.
"We are aware that these are challenging times for everyone, especially our health ministry so when the opportunity presented itself to strengthen the hands of the Ministry of Health, Wellness and the Environment we didn't hesitate to lend our support through this kind of donation," Edwards commented.
The Rubis representative also said his company stands ready to continue to work with the government and all relevant organizations to help with the national response to the Covid-19 pandemic.
"During this pandemic crisis, Rubis will continue to look at the Ministry's Covid-19 response capacity and help to provide supplies where necessary," Edwards promised while congratulating the Ministry of Health and their Covid-19 frontline workers.
Responding, health minister Browne said the Ministry was thankful for the "kind" donation.
He said the pandemic has been sweeping the world and one of the things the Ministry likes to emphasize is that when you have all hands on deck, "you will be able to better address the challenges associated with the pandemic.
"It is in that context I would like to express our appreciation for what Rubis has done," said Browne.