Posted on
Mavcom SVG Donates Lexmark Printer to Grammar School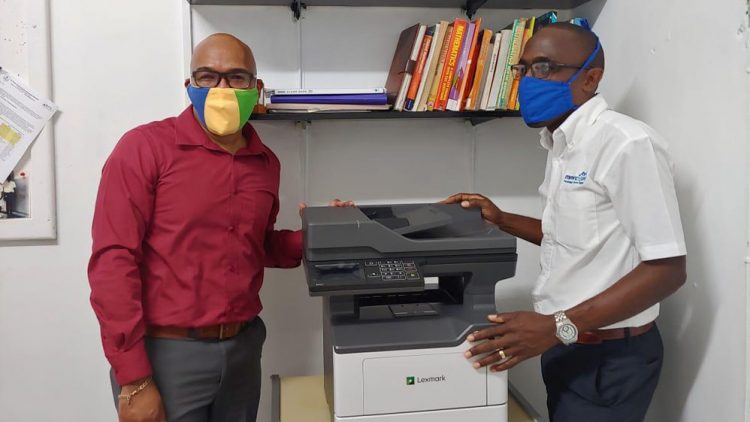 Local Information Technology firm Mavcom donated a Lexmark Multi-function Printer to the St Vincent Grammar School in response to an appeal from the School.
Hugh Colin Sam, Deputy Headmaster of the school indicated that with a population of 600 students and 50 teachers the school's printing resources were sometimes insufficient.
Mavcom – the authorized Lexmark Reseller and Service center in SVG indicated that this gesture is another expression of its dedication to education in St Vincent and the Grenadines as a part of the organization's overall Corporate Social Responsibility strategy.
In addition to donations of vital equipment and support to educational institutions, Mavcom hosts an annual summer internship program for Secondary School students interested in technology related careers. The internship programme is now in its 10th year.
Managing Director of Mavcom, Paul Morris explained his company's ongoing commitment to education and youth development. "As a responsible corporate citizen, we have chosen to support the youth of our country… and any business, regardless of the size should find a meaningful and sustainable way to invest in the youth".
Mavcom is a recurrent finalist in the Best of SVG People's Choice awards. In 2017 Mavcom was awarded the Best IT Digital Service Provider award.   In 2020 the company won the Best IT Services award.