Posted on
SVGRNA distributes face masks to rural communities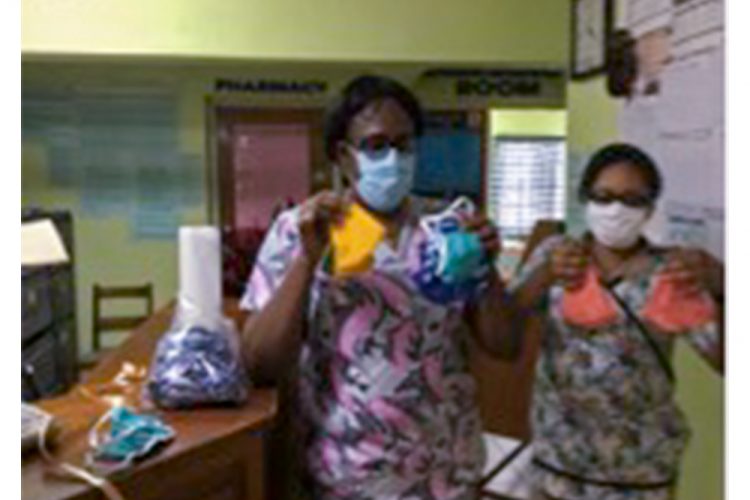 On May 8, members of the St Vincent & the Grenadines Retired Nurses Association (SVGRNA) travelled to the North Windward districts and handed over 500 face masks to Nurses for use by community residents of Owia, Fancy and Sandy Bay.
These masks were accepted by Community Health Aid Iselma Lorraine and Staff Nurse Lucresha Nanton for the Owia health clinic; Registered Nurse Shelly Joseph accepted for Fancy health clinic; and Registered Nurse Shellyanne Brown accepted for the Sandy Bay health clinic.
The Communities of Greiggs and Lowmans also received 250 masks the following week. These were accepted by Nurse Joann Douglas at the Greiggs health clinic. Demonstration of the proper application and removal of masks were done, and the nurses were encouraged also to demonstrate to the recipients.
SVGRNA supports the Ministry of Health in the wearing of face masks in public and encourages frequent hand washing with soap and water, in addition to physical distancing to combat the spread of Covid-19.