Posted on
Disney Crew Members to Remain in Government Quarantine for 14 Days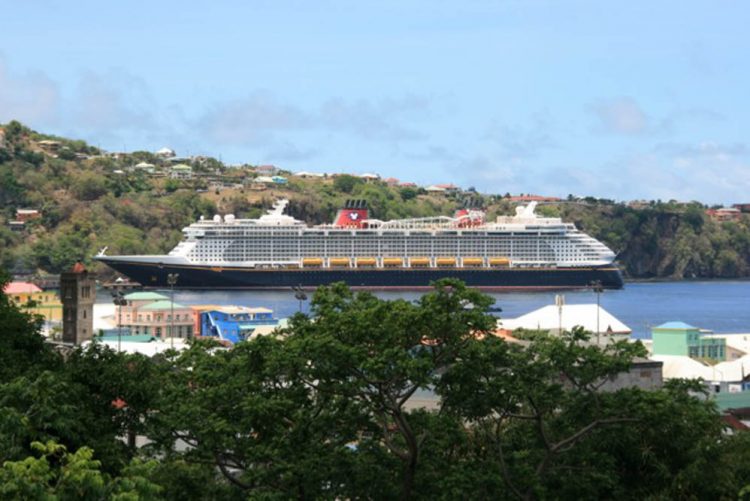 The PCR test results for 25 Vincentian sailors from the Disney Cruise Line who were repatriated yesterday, Wednesday 20, have returned negative, but they will be required to complete a 14 day quarantine at an approved government facility.
The health subcommittee of the National Emergency Management Organization (NEMO) has sent its second release for today, May 21.
The first release, issued around midday, informed that 25 repatriated crew members from the Disney Fantasy who disembarked on Wednesday afternoon had tested negative on the rapid tests for antibodies to COVID-19.
It had stated that the PCR test results for swabs also taken at the time of disembarking were outstanding and it went on to explain that the swabs for the PCR test were taken due to revised protocols for the repatriation of crew members aimed at further minimizing the risk of importation of new COVID-19 cases into the country.
However, the earlier release had also indicated that based on these test results, and compliance of crew members to a court ordered quarantine, a determination would be made as to where the Disney crew would complete their 14 day quarantine, and whether further testing would be required.
However, the latest release has revealed negative test results from the PCR test for all 25 crew based off of reports received today, May 21, from the Caribbean Public Health Agency(CARPHA) lab.
Nevertheless, the health authorities stipulate that "the Disney Cruise Lines' crew members will continue their quarantine in a government approved facility for the entire fourteen (14) day period, in keeping with the established quarantine protocols which refer to compliance with the conditions of quarantine, and the precautionary stance of the Health Services Subcommittee."
At the end of the 14 day quarantine the health authorities will decide whether an additional PCR test will be conducted on any of the crew.
However, in the case of 30 Vincentian students who returned on a flight from Jamaica this Monday May 18, they were also screened upon arrival for exposure to COVID-19 using rapid tests, while select persons were also subjected to swabs for PCR testing.
All of these tests returned as negative, but the students were assessed as low risk in this instance, and will be required to complete a 14 day quarantine in private homes and apartments, the release reveals.
Another set of students will return today, and will be subjected to the same protocols "as required by the Health Services Subcommittee," the release states. The status for COVID-19 in the country remains at 18 confirmed cases, with four of these remaining active.