Posted on
Ten students receive laptops from anonymous donor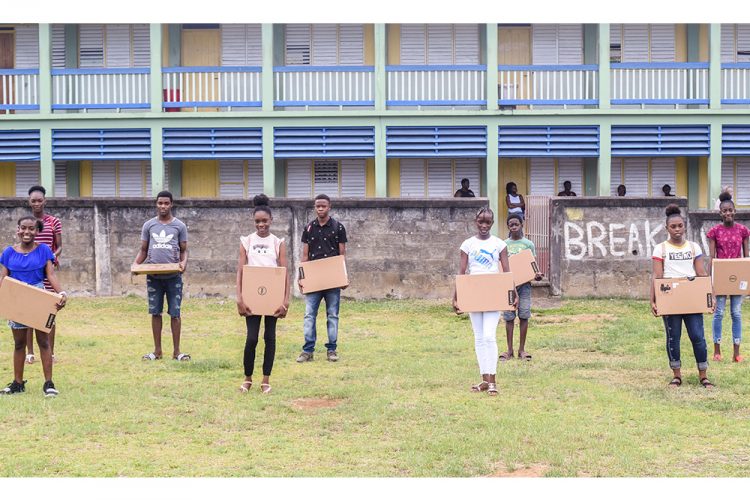 Ten students, nine from the Thomas Saunders Secondary School (TSSS) and one from the Dr JP Eustace Memorial, were last Monday, each presented with a laptop computer, compliments an anonymous donor.
The presentation of the laptops to the students came as a necessity, as they were needed for them to benefit from the e-learning that is taking place in schools in St Vincent and the Grenadines.
The recepients were Colissa Lewis, Daniella Lewis, Kahalia Porter, Rasheed Wallace, Teneeka Delpesche, Roshad Boyce, Zamesha Myle, Shaquana Jacobs and Troy James of the Thomas Saunders Secondary, and Jolene Welcome of the Dr JP Eustace Memorial.
Principal of the Thomas Saunders Secondary School John Renton, expressed thanks to the donor, who came to the students in their hour of need.
Renton noted that the donations were timely, as some of the students did not have devices on which to do their online learning, as well as their school-based assessment.
"They are not free… somebody paid for them … These machines will last you more than five years if you take good care of them and will see many of you all the way through college… So please take care of these wonderful computers," Renton admonished the students.
Renton also called on the students to use the devices mainly for the educational purposes for which they given.