Posted on
Police to maintain 'sustained patrols' on May Day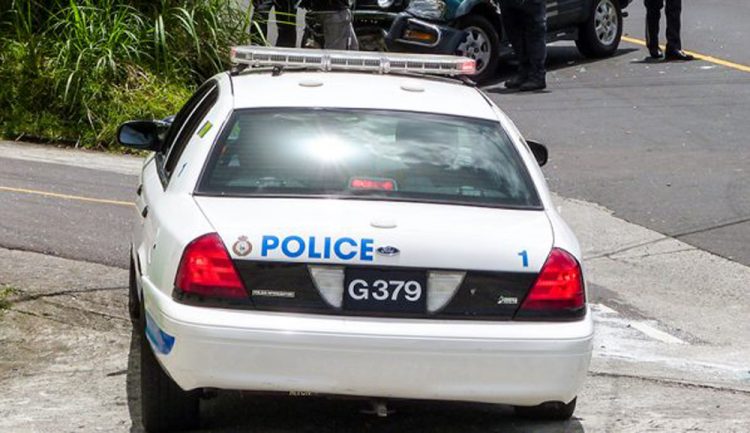 The annual May Day holiday will see patrols from the police to ensure that the public adheres to established protocols, including no mass gatherings of any kind, and no crowding of minibuses.
A release from the Royal St Vincent and the Grenadines' Police Force (RSVGPF) dated today, April 30, acknowledges that Vincentians are accustomed to engaging "in different social events/ activities on public holidays."
Considering this norm, and in light of the current global health crisis caused by the potentially fatal respiratory COVID-19 virus, "and the need for physical distancing and social hygiene," the police force has reminded that a number of statutes remain in effect.
Namely the: Noise Control Act, Criminal Code, Criminal Procedure Code, Traffic Regulation Act, Litter Act, National Parks Act, and Beach Protection Act.
Therefore, the RSVGPF is informing that they will maintain "sustained patrols" to ensure a number of things.
Firstly, that there is no playing of any amplified music in either public or private areas and secondly no mass gatherings "of persons on beaches, churches or other social events viz -a-viz, river cooks, picnics, etc."
Additionally, that social and physical distancing guidelines are being followed, and "motorists and commuters are adhering to the protocols with regards to the number of passengers riding in omnibuses."
The police are also expecting there to be no boat rides and excursions.
Finally, they promise to ensure that "quarantined persons are at their designated places of confinement at all times."
Generally, the RSVGPF advises the public, on International Workers' Day, to "continue to be responsible citizens by adhering to the various measures and protocols that have been implemented by the Government of St. Vincent and the Grenadines to protect its citizens and visitors and reduce the spread of the Coronavirus during this COVD-19 global pandemic."
The release anticipates cooperation from citizens "during this unprecendented period, as we work hand in hand towards the sustenance of the safety and security of our blessed land."
It salutes the nation's workers, "especially those who are on the frontlines protecting the population."
This release from the police follows an advisory that has been sent out by the Health Services Subcommittee of the National Emergency Committee reiterating a number of recommendations to safe and hygienic practices during this time.
Importantly, this advisory also urged citizens not to hold river limes, boat rides, beach picnics or parties, and minibuses carrying essential workers to follow the recommended number of passengers.
To date, 16 cases of COVID-19 have been identified here, with cases 13 through to 16 being part of a "local cluster" that has emerged. Eight persons have made a full recovery.