Posted on
Wearing of cloth masks now advised in certain situations – CMO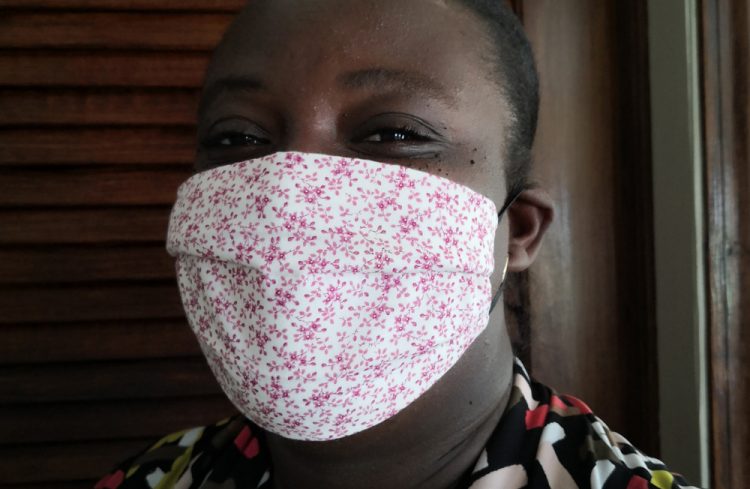 The public is now being encouraged to wear cloth/homemade masks in situations where they cannot maintain physical distancing, for example taking public transport, going to the barber and when waiting in line at the bank or when visiting elderly people.
This recommendation is one of many coming from the Chair of the Health Services Subcommittee of the National Emergency Committee; Chief Medical Officer (CMO) Dr Simone Keizer-Beache in a release issued Sunday, April 26.
The advice is based on recent recommendations coming from the Caribbean Public Health Agency(CARPHA) on the use of face masks in the context of the COVID-19 pandemic.
CARPHA had indicated in a release dated Friday, April 24 that "in keeping with the mandate to wear masks in public by many Caribbean countries, CARPHA advises its Member States to employ the use of the precautionary principle and encourages the correct use of masks (cloth/homemade) by the general population while they are out in public."
The Health Services Subcommittee is therefore encouraging "the use of masks (cloth/homemade) by the general population while they are out in public as a precautionary measure where physical distancing of at least 3 feet is not consistently feasible."
These situations include: using public transport such as minibuses, and "multi-family private vehicles."
The advice also applies to when members of the public engage service providers which would involve the client/customer/patient being in close contact, which is defined as being within three feet for 15 minutes. Barbers, hairdressing salons, nail salons, beauty parlors, massage therapists, optometrists, ophthalmologists, dental practitioners and tattoo artists are some of the examples of such service providers.
Importantly, the wearing of masks is also encouraged when waiting to visit business places, or when visiting business places, including "banks, stores, restaurants, and professional establishments where crowding may occur."
The Health Services Subcommittee is also encouraging the practice of wearing cloth/homemade masks when visiting elderly persons.
However, the World Health Organization (WHO) had a concern that the wearing of masks may create a false sense of security that leads to the neglect of other measures that the health authorities have been emphasizing such as hand hygiene and physical distancing.
Therefore, the Health Services Subcommittee is emphasizing particularly that "physical distancing, hand hygiene and cough etiquette must still strictly be observed."
As repeatedly stated by the health authorities, medical masks including N95 masks which are in short supply are asked to be left for the hospital and healthcare workers.
Additionally, "Persons with any symptoms of a cold or flu, such as fever, cough, or sneezing, should stay at home and contact their health care provider by phone."
"St Vincent and the Grenadines now has a small cluster of import related local spread of COVID-19. Let us share the responsibility of keeping us healthy," the release ends.
On Sunday, April 26 SVG recorded its fifteenth case of the deadly respiratory virus, and this case is deemed to be "closely associated" to the 14th and 13th recorded cases, therefore it is being referred to as a "local cluster."
Eight of the recorded cases have made a full recovery, and there are now seven active reported cases.