Posted on
Payswif – New Digital Payment Platform launched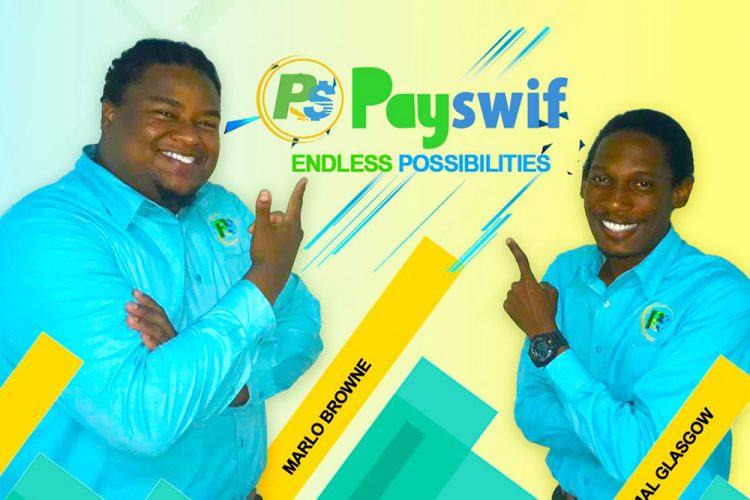 Research Innovate Lifestyle (Ril) has announced the release of Payswif, a Digital Payment Platform which it says is the first to be developed in St Vincent and the Grenadines (SVG).
Payswif allows businesses and individuals within SVG to conduct e-commerce transactions including online shopping, electronic money transfers, bill payments, electronic mobile top-ups for local carriers and API integration for websites and mobile apps.
Ril was established in the year 2014 by the founders Jamal Glasgow and Marlo Browne who share a combined ICT experience of over 10 years with expertise in areas of Cyber Security,Computer Networking and Software & Systems Development, the release said.
"The mission of Research Innovate Lifestyle is to develop viable solutions using Information Communication Technologies (ICT) which will improve the quality of life for Vincentians.
"Payswif has brought job creation and aid in small business and entrepreneurship development with its remarkable ease of use and unmatched features," the release said.
"Payswif has been developed and built locally from the ground-up with open source technologies and strict security standards of PCI compliance by the staff of Research Innovate Lifestyle.
"Payswif was built by Vincentians for Vincentians, hence our unique understanding of the market requirements for digital payments. "Payswif has been tested with confirmed transactions of $100,000.00 EC in international e-commerce, $15,000+ in local bill payments and $10,000+ in other digital services during its one-year pilot phase which commenced March 2019 and ended March 2020.
"Payswif has created over 50 part-time jobs with its agent programme, providing income for the unemployed and assisting with additional revenue generations for developing small businesses." Payswif agents are located nationwide, the release said.
For more information visit the Payswif website at www.payswif.vc