Posted on
Stock up and stay at home – MOH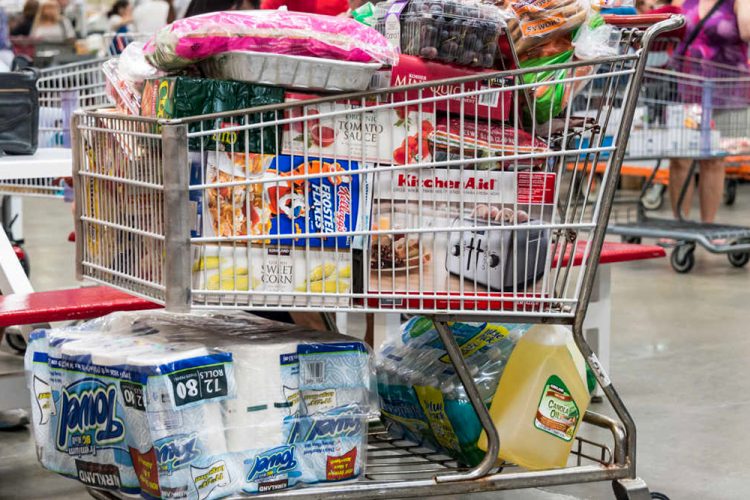 As Vincentians prepare to spend the upcoming weekend at home as recommended by the Ministry of Health, Wellness and the Environment, they have also been advised to stock up on essential items.
In a release issued earlier this week, the ministry recommended stocking up on the following:
1.  A supply of food for everyone in your household that could last for several days. Focus on foods that are easy to prepare, like dry and canned goods (low fat, low salt options).
2. Household hygienic products like liquid soap, 70% alcohol-based hand sanitizer, toothpaste, toothbrushes, toilet paper, paper towels, feminine care products, and diapers.
3. Disinfectants like Bleach, Lysol which are useful for disinfecting frequently touched surfaces.
4. A 30-day supply of your prescription medications.Vitamin C, Vitamin A and other dietary supplements.
5. A first-aid kit with supplies to treat common injuries.
6. Other medical supplies you may need, such as contact lenses, contact lens solution, hearing-aid batteries, asthma inhaler, adequate supply of contraceptives and over-the-counter medicines like pain relievers (paracetamol) and cough and cold medicines.
7. Enough water in clean containers for two weeks.
8. Face masks for ill persons or persons caring for them directly.
9. Plastic-lined bin for waste disposal.
10. Movies, card and board games for adults and children. These are great for taking care of your mental health.
On April 5, the ministry recommended that from Friday, April 10 to Monday, April 13, Vincentians stay at home, and minivans stay off the road.
Churches were asked to consider not having any physical gatherings and to consider broadcasting by road and on social media platforms."If physical gatherings must continue, then there must be strict enforcement of physical distancing in places of worship to ensure that persons are at least 3 feet apart from each other," the release said.
"There should be no: 1. Boat rides 2. Picnics 3. Goat cooks 4. Beach outings 5. River outings 6. Parties 7. Any other social gatherings whether private or public."
Van Drivers are asked to protect themselves and their families by supporting the 'stay at home' guidance by staying off the roads for this period.
"If traveling in public vehicles and standing in crowded places, the correct use of cloth masks (with a pouch to hold a surgical mask or flannel piece to provide additional protection) by the public is an acknowledged option.
"The correct and safe use of masks requires that the front of the mask is not touched, and they are washed regularly. If caring for someone at home, use a surgical mask."
c. Hand washing and the use of hand sanitizers are encouraged.
"These recommendations for limiting non-essential contact are guided by scientific evidence and will go a long way to reduce the spread of COVID-19," the release said.