Posted on
All State Run Recreation Sites closed for the Easter Weekend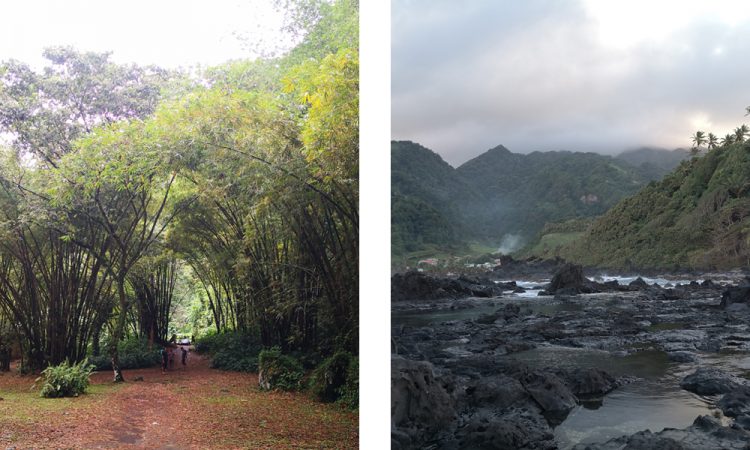 All state facilities run by the National Parks, Rivers and Beaches Authority, such as the Owia Salt Pond Recreation Park, and the Mount Wynne Beach facility, will remain closed over the Easter weekend.
This is following an Advisory issued by the Ministry of Health, covering the four days from Good Friday to Easter Monday, and asking persons to "Follow the 'STAY SAFE! STAY AT HOME!' practice," adopted in the fight against the COVID-19.
In urging the public to follow this practice, the Chief Medical Officer (CMO) Dr Simone Keizer-Beache, asked the public to refrain from picnics, boat rides, goat cooks, beach outings, river outings, parties and any other public or private social gatherings.
In keeping with this Advisory, the National Parks, Rivers and Beaches Authority has released a public service announcement outlining that all sites they maintain and operate will be temporarily closed to the public, including visitors, from Friday, April 10, to Monday, April 13.
"The Authority looks forward to the cooperation of all users and stakeholders in supporting measures to promote safety and spread prevention during this period of the COVID-19 pandemic," they continue.
Additionally, in a call to WE FM on April 9, Prime Minister Dr Ralph Gonsalves spoke about the decision to close all the facilities run by the National Parks, Rivers and Beaches Authority.
The facilities which will be closed, he informed, will include: the Owia Salt Pond Recreation Park, Black Point Eco Tourism Development, Rawacou Recreation Park, La Soufriere Bamboo Range, Belmont Look Out, Indian Bay Beach Facility, Botanic Gardens, Layou Petroglyph Park, Vermont Nature Trail, Mount Wynne Beach facility, Wallilabou Heritage Park, Cumberland Bay Beach Facility, Dark View Falls, Falls of Baleine, Joseph Chatoyer National Park, the Cayo Village, Brighton Beach Salt Pond Facility, Fort Charlotte, and the Geothermal Pond.
"All of those state facilities are closed. I want to repeat that – all of them are closed," he emphasized.
"We are asking the others, which are not under direct control of the National Parks, Rivers and Beaches Authority, please stay away from them," he continued, noting that it is a weekend where there could be "very large clusters" and this may "create some problems."
In repeating what he had said on Sunday, April 5, when announcing the Advisory, the Prime Minister stated "I know this weekend, there's two main things, spiritual reflection in the churches, and jollification, at beaches, parties."
However, he indicated, "the Ministry of Health is saying, and I'm supporting the Ministry of Health strongly with this, supporting the Chief Medical Officer who is a wise woman – let us stay home."
"Let us see if we can exercise this discipline nuh?," the Prime Minister commented, noting that it is not a lockdown, and they are not closing down the country. "
You use your good sense, so that you don't jam up with one another. I don't want you not to go to the beach and then have a party in the village," he advised, adding, "That wouldn't sort out the issue of the social gathering."
"Other than for moving their workers for essential services, the minibus operators, we say you can cool out and stay home," he reiterated.
Another entity which persons are wondering about are the stores, he indicated, but explained that it is an Advisory and not a lockdown. However, he also reasoned "The question is this, you have to determine, is if only essential services buses operating, who going come and buy from you?"