Posted on
Minibus operators urged to follow guidelines, reduce number of passengers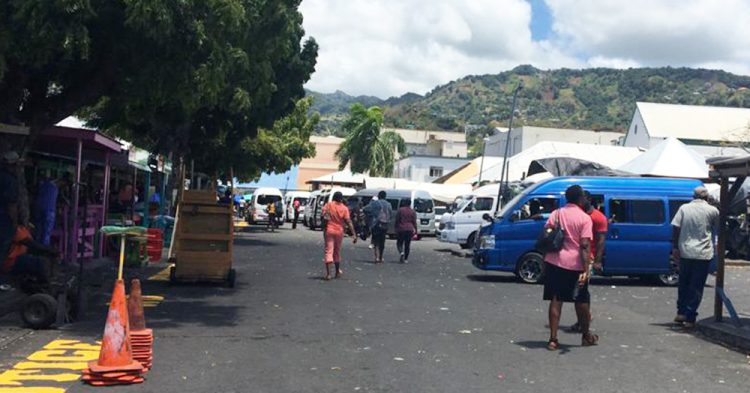 THE VINCENTIAN Transportation Association (VINTAS) is urging all omnibus operators and the travelling public to adhere to the Government's recommendation to reduce the number of passengers in minibuses.
This encouragement comes after a meeting with Prime Minister Dr Ralph Gonsalves yesterday, March 30 to discuss the government's response to helping minibus operators with the economic loss of reducing the number of passengers they carry at one time.
"…VINTAS affirmed that the Association is willing and ready to co-operate with the Government in implementing measures that would forestall and prevent the community spread of the pernicious COVID-19 virus, commonly called the novel coronavirus," a release from the Association said.
The Royal St Vincent and the Grenadines Police Force (RSVGPF) issued a release on March 28 advising operators of omnibuses to conform to the social/physical distancing guidelines by allowing only one person to sit in the front passenger seat and no more than three persons on the other four seats.
Buses are usually licensed to carry 18 passengers.
"This measure is temporary and represents the commitment of omnibus operators to minimise the risks in spreading the COVID-19 virus," the release from VINTAS said.
The release also said that Government has indicated its willingness to assist bus operators in several ways.
It noted that gas and diesel was reduced by $1 on March 23, 2020.
And the government is prepared to offer a further reduction within the next three weeks.
Another measure involves a stipend, which will be given to bus operators for two months in the first instance, beginning in April.
"The stipend amount will be between $250 and $300. The registration process for collection of the stipend and the amount to be collected will be determined by the Government after further consultation with the Ministry of Finance," the release said.
All vans will also be sanitised by the Ministry of Health at two designated, centralised locations in Kingstown at least twice daily.
The release also said that the details of the sanitisation process will be finetuned and communicated to the omnibus operators.
"Omnibus operators who are credit/loan customers of certain banks and Credit Unions may also be eligible for a loan repayment moratorium. Omnibus operators are encouraged to contact their banks or credit unions to clarify what support they may be eligible to receive," the release said.