Posted on
Sagicor contributes towards Thermal Infrared thermometers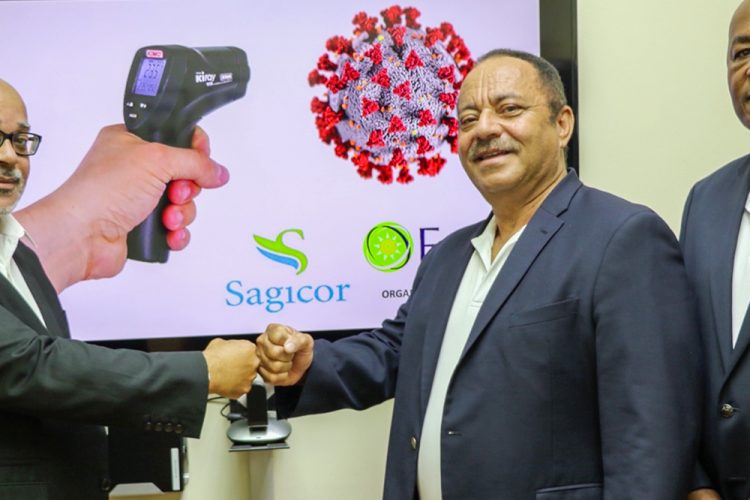 SAGICOR WILL contribute 50 per cent of the cost of the Thermal Infra- red Thermometers for checking persons coming in at various points of entry into OECS countries.
The decision follows a recent meeting between Sagicor executives and Dr Didacus Jules, Secretary General, OECS, held to discuss areas of support needed in the battle against COVID-19 in the OECS.
Sagicor Executives attending the meeting on Saturday, March 14, included Donald Austin, Chief Executive Officer, Sagicor Life (Eastern Caribbean) Inc., and Eon Phillips, Assistant Vice President, Sagicor EC Insurance Operations, Branch Manager and Principal Representative.
Dr Jules acknowledged the proactive outreach by Sagicor and further encouraged multi-sectorial collaboration and called on other institutions to follow the lead of Sagicor to come forward to support.
Austin said this is the beginning of Sagicor's regional contribution to the fight against this pandemic,
and internally, Sagicor started over a month ago to implement measures to ensure the safety of its team and clients.
Phillips gave the assurance to staff and clients that they will continue to be well-served during this difficult time and that systems are in place to process claims in a timely manner.