Posted on
Black Gymnast Speaks Out on Sex Abuse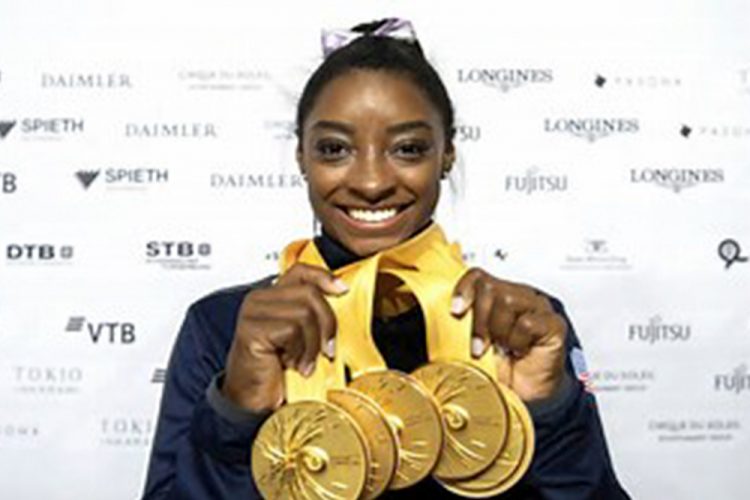 Less than two weeks after convicted sexual predator Harvey Weinstein, a mogul of the movie world, was sentenced to 23 years in jail for his sexual crimes, a black superstar gymnast has again called for the governing body of gymnastics in the USA to hold an independent investigation into a major sex abuse scandal in her sport.
Simone Biles is not only the leading American gymnast; she is the best in the world. So good is she that Simone was recently named the Sportwoman of the Year for the third time. She has won a total of 30 Olympic and World Championship medals.
But life has not been all smooth sailing for this exceptional athlete. She is one of a number of young gymnasts, more than 250 in all, who suffered sexual abuses from USA Gymnastics long-time team doctor, Larry Nassar. But Biles had the courage to speak out and her testimony helped in the conviction of Nassar and his sentencing to a life behind bars.
However Gymnastics USA has been reluctant to fully investigate the scandal and years of cover-up. When it recently sent 23rd birthday greetings to Biles, she was quick to remind the sporting body of her earlier call.
"How about you amaze me and do the right thing – have an independent investigation," was her response to the gymnastics body. It is good that prominent athletes like her are speaking out condemning the abuse that they have had to suffer in silence to make their way to the top. The example is one which all victims of sexual abuse, in whatever form, should emulate, leading to the eradication of this scourge, not only from sport, but from the face of the earth.
Simone Biles is truly a heroine.