Posted on
Inaugural SVG Investment Forum (SVGIF) postponed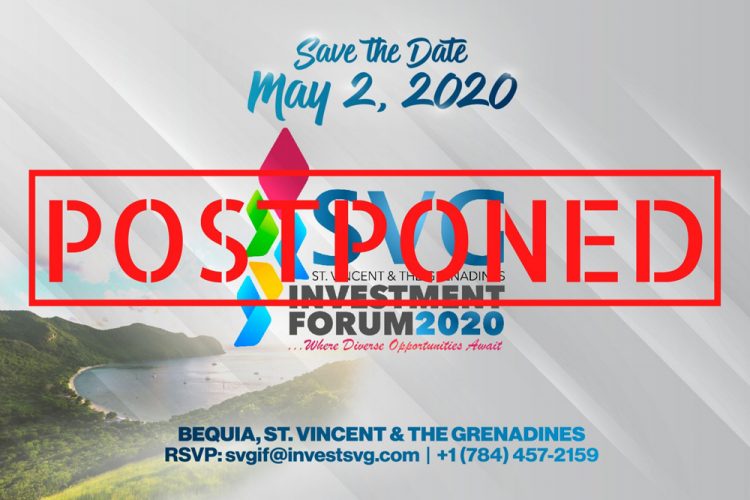 In light of the uncertain global environment, Invest SVG informs that the inaugural St. Vincent and the Grenadines Investment Forum (SVGIF) 2020 – scheduled to take place on May 2, 2020 – has been postponed to a date to be announced.
This decision was taken following consultation with senior Government officials and other relevant authorities, given the increase in the number of COVID-19 cases on a global scale. Moreover, many countries (both regionally and internationally) are taking mitigating actions to combat the spread of the disease by restricting entry at their borders and imposing limitations on the availability of flights worldwide. Although we are disappointed at this turn of events, Invest SVG wholeheartedly agrees that this postponement is imperative to ensure the safety and well-being of all Vincentian citizens and residents, as well as the individuals who have been invited to participate in SVGIF 2020.
Invest SVG will continue to implement the necessary preparatory work, so that the event can be held at the earliest possible convenient time. Please do not hesitate to contact Invest SVG for further information via telephone (+1 784 457-2159), email ([email protected]) or our social media platforms (FaceBook, Instagram, LinkedIn and Twitter).