Posted on
LIAT temporarily halts flight into SVG, cleans and sanitizes plane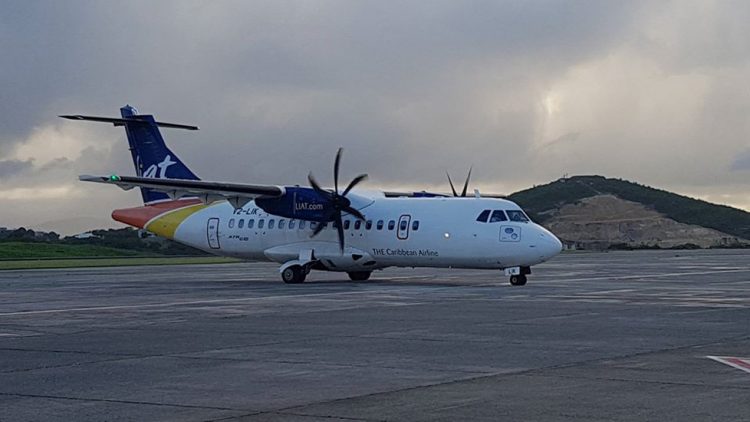 The LIAT aircraft which operated as LI 771 into St Vincent on Saturday, March 14 has been cleaned and sanitized.
A release on March 15 from the regional airline said the flight was "temporarily halted" following an advisory from the authorities that one of its passengers was a 'person of interest' with regard to COVID-19.
"The airline was advised that its flight LI 771 should be held and the public health authorities in St Vincent & the Grenadines activated their protocols.
"The 'passenger of interest' did not display any symptoms at check in, boarding or while on the flight. The passenger of interest was offloaded by the authorities and taken to a quarantine area.
The other passengers and crew were taken to a separate isolated area where they were checked by the public health authorities.
The crew and other passengers have been cleared by the medical authorities in St. Vincent & the Grenadines," the release from LIAT said.
"As a precautionary measure, the aircraft was cleaned and sanitized in St Vincent. In addition, the airline is taking the additional measure of having the aircraft moved to one of its bases for additional cleaning and sanitization."
LIAT said their COVID-19 Project Team has also been in contact with authorities across its network and has submitted all the necessary information that was requested.
"LIAT remains committed to working with the authorities to assist in protecting the region. LIAT reiterates that the safety and security of our employees and customers are our number one priority and we will continue monitor closely the evolving COVID-19 situation."