Posted on
Pre/Primary Schools get swing sets from Rotary South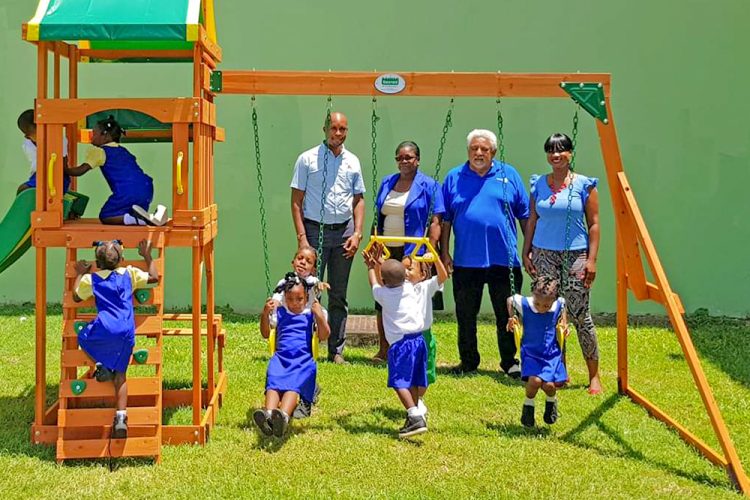 The Rotary Club of St. Vincent South, on January 13, handed over the last of three swing sets to the Owia Primary School.
The swing sets were received on behalf of the kindergarten class, by Principal, Natasha Nero, who expressed gratitude for the donation, a release from the club states.
It took over three hours to assemble the swing set which were promptly "christened" by three of the youngsters in the community.
The club also donated swing sets to the Fair Hall Primary School and Vinsave in the latter part of 2019.