Posted on
Students of Petit Bordel Secondary exposed to careers in the funeral industry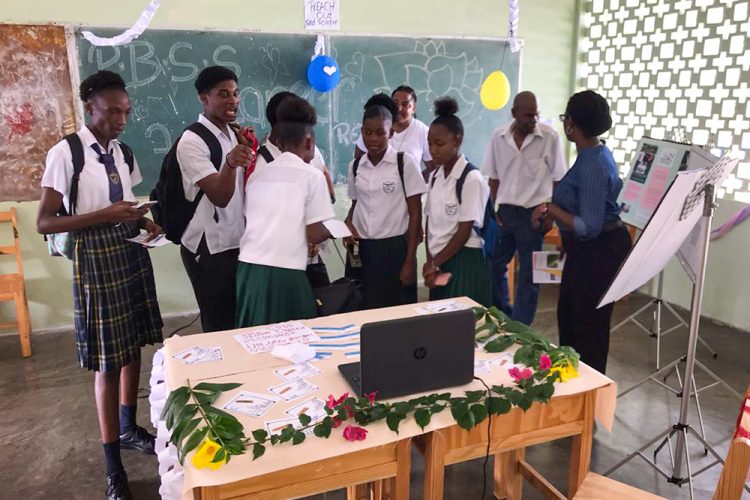 STAFF MEMBERS of the Memorial Funeral Home participated in the career day held by the Petit Bordel Secondary School on January 15.
One of the primary aims of the fair was to sensitize secondary and primary school students, and general public of North Leeward regarding the varying career opportunities available to our Vincentian populace.
Present at the fair was a career booth prepared and conducted by staff members of the Memorial Funeral Home.
For most students present, this booth was rare as it focused on funeral services as a career path. According to the students and other attendees at the fair, a career in the funeral industry is exciting and unique.
Co-ordinator of the career fair Heather Stewart, thanked the Memorial Funeral Home for participating in the event, and for providing a broad sphere of knowledge and content about services offered in the funeral industry.
The directors and staff thanked the Petit Bordel Secondary School for affording them the opportunity to showcase their funeral product.
The Memorial Funeral Home also took the opportunity to donate two clocks to the Chateaubelair Hospital. The staff at the hospital thanked the funeral home for their gift to the institution.
The funeral home in a release said they are committed to providing a better quality of life to our nation.