Posted on
FLOW gives away cash in 'Bag Ah Money' promotion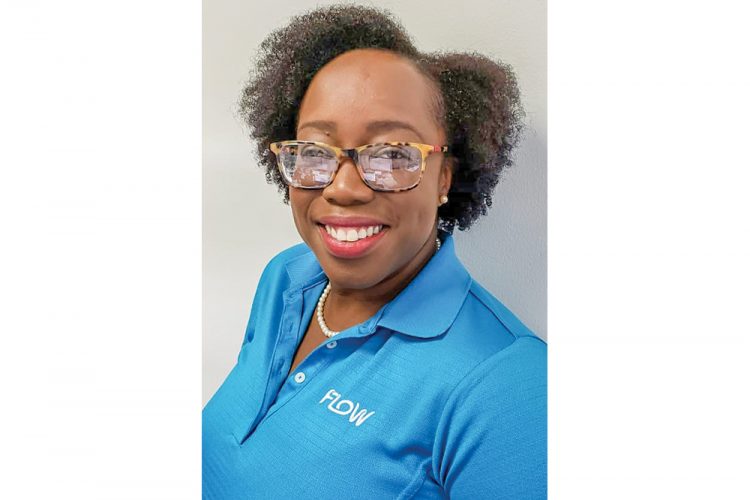 Telecommunications Giant FLOW is giving away $30,000 cash! The "Bag 'Ah Money" promotion was officially launched on Friday, January 17.
Nikala Williams – Marketing and Communications Manager, FLOW – while completing a radio interview on Hot 97 that morning stated, "We are excited to be offering our customers great value, reliable service plus a chance to win some cash. Persons still can't believe that Flow is giving away a Bag 'A Money in January!"
The promotion dubbed "Bag 'Ah Money" received immediate response from listeners who called or messaged the station seeking more details on how they can win a "Bag Ah Money" from FLOW. "It is important that we keep it as simple as possible" said Nikala, "customers can top up $5 or more, activate any Always On mobile plan or port/switch to FLOW prepaid or postpaid for a chance to win".
"We are starting 2020 the right way by rewarding our customers with more value for their money and putting them first, plus having some excitement with a chance to win a literal bag of money" these were the comments of FLOW's Marketing Assistant Daz Arthur on his opening comments on Xtreme FM's wake-up call show.
The telecommunications giant also introduced an additional reward for prepaid customers, by giving them a free 1Gb of data for auto renewing their Always On plan. Porting to the Flow network has been made easier with prepaid phone deals as low as $99 and Postpaid as low as $199 for Samsung Galaxy smartphone.
The "Bag 'Ah Money" promotion will end on March 13 and will see two grand prize winners of $10,000 each, plus consolation prizes of $1000 cash each week. "This promotion is the first of its kind because we will be handing over an actual bag filled with $10,000 cash. Also, on January 31, we will pull the first grand prize winner. Never before has a grand prize been handed over within the first 2 weeks of a promotion" confirmed Nikala Williams – Marketing & Communications Manager at Flow.
Williams explained that the promotion is exclusive to Vincentians; the entire $30,000 will be won by Vincentians and not shared by FLOW businesses in the region.