Posted on
Former Governor General passes – State Funeral on January 29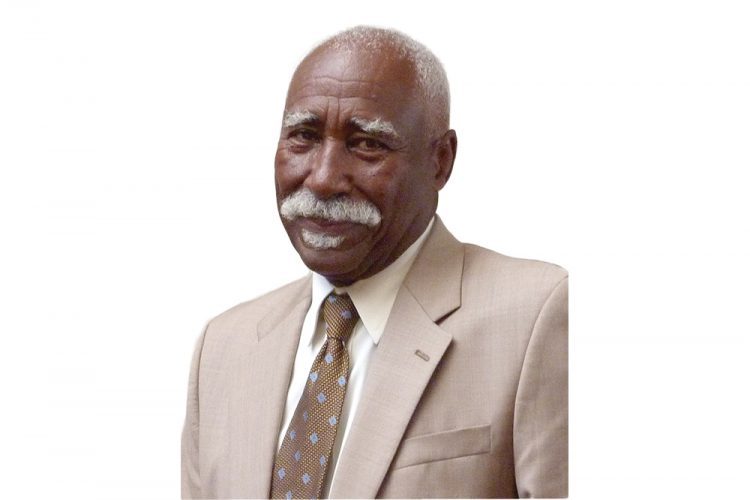 Sir Frederick Nathaniel Ballantyne, this country's former Governor General is dead.
This country's longest serving Governor General died at his home at Villa on Thursday, January 23 after a period of illness. He was 83 years old.
Within hours of his death, the Office of the Prime Minister announced that Sir Frederick will be accorded a State Funeral on Wednesday, January 29, 2020.
Official viewing of the body will be held on Wednesday, January 29 at the House of Assembly from 10:00 a.m. to 12.00 p.m. Officials will be invited to the viewing from 10:00 a.m. to 11:00 a.m., and the general public from 11:00 a.m. to 12.00 p.m.
The funeral service is scheduled to take place on Wednesday, January 29, at the Kingstown Methodist Church. Viewing will be from 1.00 p.m., followed by the service at 2:00 p.m. Interment will be at the Kingstown Cemetery.
As a mark of respect, all flags throughout the State will be flown at half-mast from Thursday, January 23 to Wednesday, January 29 (the day of the State Funeral).
The family has requested that there be no taking of photographs of the body during the periods of viewing.
A distinguished cardiologist and a former chief medical officer, Sir Frederick spent his last day in office on July 31, 2019, having served in that capacity for almost 17 years.
This country's fifth Governor General, Sir Frederick was succeeded by Susan Dougan.
Sir Frederick was sworn in as Governor General on September 2, 2002 and later that year, in connection with his new appointment, he was knighted by Queen Elizabeth II.
At the time of the swearing in of his successor, Sir Frederick thanked the people of St Vincent and the Grenadines.
"As I exit the stage, I must say that it has been a great journey, bolstered by the country and the people, who I love dearly, and all Vincentians who supported me," he concluded.
Sir Frederick is survived by his widow Lady Sally-Ann Ballantyne, seven children, a large extended family, members of the medical fraternity and friends.