Posted on
Four police officers celebrating 32 years of service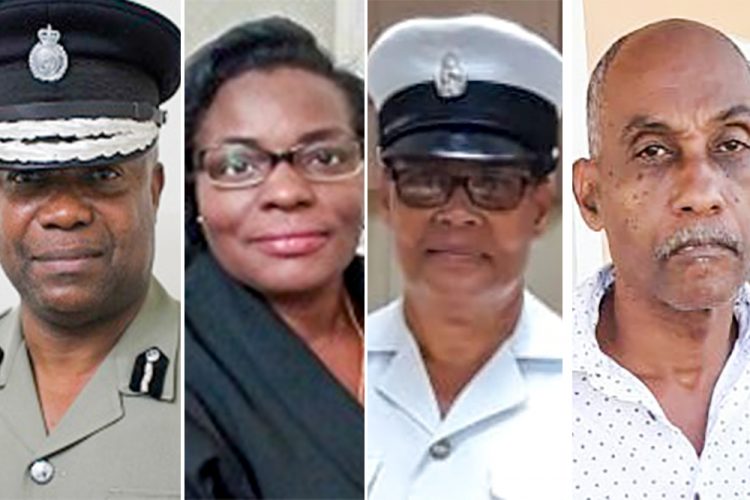 Commissioner of Police, Colin John is among four members of the Royal St Vincent and the Grenadines Police Force (RSVGPF) who celebrated over three decades of service to the organisation yesterday.
Yesterday marked 32 years in the service for COP John, Inspector of Police Carmel Craigg and Police Seargeants, Ophelia Little and Roland Connor.
"I absolutely have no regrets in joining the police force at the time I did," Commissioner John said in a release from Police. He said that "for the past 32 years, the Police Force has helped to shape my life and has moulded me into the person I am today".
According to the release, the officers enlisted into the force on January 16, 1988 and underwent six months of initial police training at the Regional Regional Police Training School in Barbados.
And when they returned to SVG on in June of that same year, they were deployed to different departments in the organisation and have been serving the people of SVG since then.
John was appointed Commissioner of Police on January 2, 2018.
The deputy commissioner of Police, gazetted officer's corps and rank and file officers extends congratulations to them on their achievement and contribution to the safety and security of SVG.