Posted on
Rotary South repairs broken perimeter wall at Mental Health Centre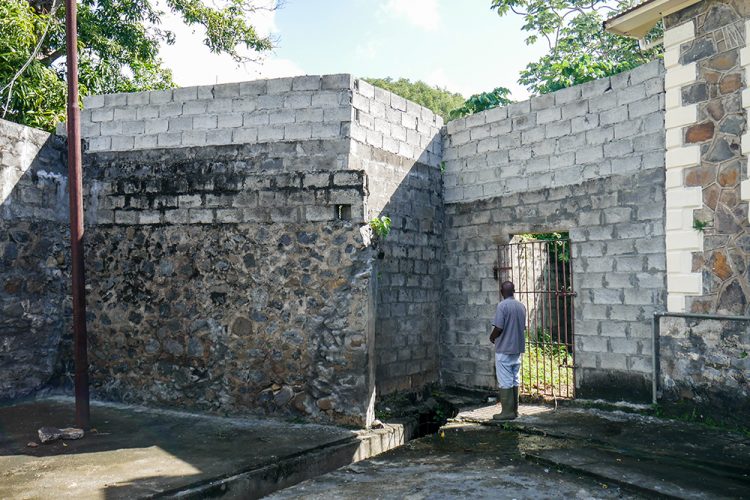 By Christmas of last year, Rotary South was able to facilitate the repair of the broken perimeter wall at the Mental Health Facility at Glen.
The wall had been broken in two places for some time now, in a segment next to the male ward and also in an area near the female ward.
This disrepair enabled delinquent residents to 'jump' the wall in order to operate on the outside of the facility, until they decided to return or not.
The situation had been one of disquiet and concern by the management team, and this restoration was greatly welcomed by the staff of the facility.
The residents can now remain in residence as required by management, and control of fugitive residents has now been effected.
Rotary South provided the materials for the repairs, whilst the facility engaged BRAGSA to do the labour for these repairs.
Rotary South continues its commitment to improve the lot of our communities where there is a need that can be met. The restoration was funded through Rotary South's continued fundraising projects.