Posted on
Motor Vehicular accident count down in 2019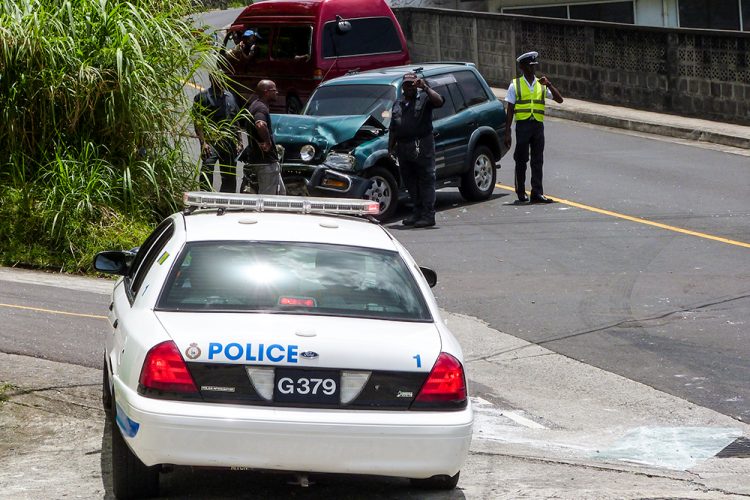 The year 2019 saw a decrease in the amount of motor vehicular accidents when compared to 2018.
January to December 2018 saw some 988 accidents. Five of these resulted in death, while 184 of these crashes resulted in injuries.
January to December 2019 registered 856 crashes, down 132 from 2018. There were also fewer road deaths in 2019, with four persons being killed, down one when compared to 2018. Some 170 persons were injured in 2019, down from 184 in 2018.
Head of the Traffic Department Superintendent of Police Kenneth John, said the decrease came as the department has implemented several initiatives, including more patrols and radio programs aimed at promoting safe driving.
"And what we are doing, we look at previous years and where we notice accidents happening regularly, we put a police presence and road markings," said the traffic boss.
He added also that his department increased patrols during unusual times, while they also clamped down on minibus drivers, suspending the licenses of several persons considered reckless.
"…and that sent the message," said Superintendent John.
He added also that the bypass road across the decommissioned ET Joshua Airport is helping as the minivans do not have to rush as even in peak hours, the traffic is clear.