Posted on
PSU Young Workers Group and biker group host Christmas party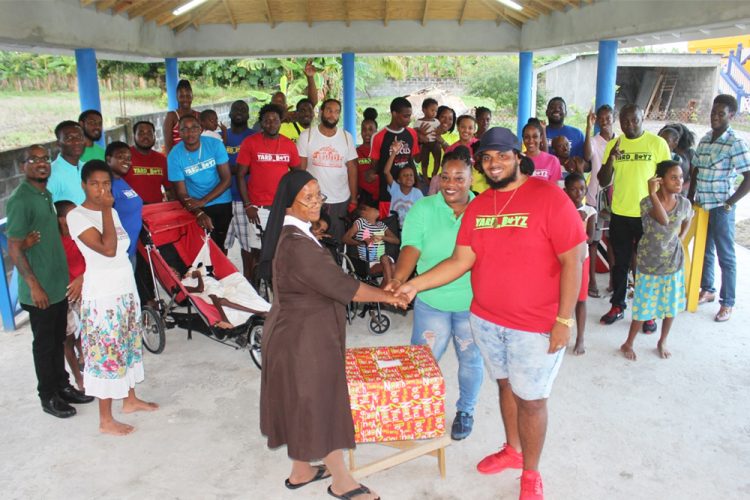 In keeping with the Christmas spirit of sharing with the less fortunate members of our society, the Young Workers Group of the St Vincent and the Grenadines Public Service Union (SVGPSU), in collaboration with the Yard Boyz 784, a local bikes' club, hosted a party for residents and staff of the St Benedict's Home and Day Nursery in Georgetown on Saturday, December 14, 2019.
The party was held under the theme "Xmas Joy."
The team, which was headed by Acting Youth Chair of the SVGPSU, Kendra Horne, and president of Yard Boyz 784, Claydon 'Dymez' Roache, was greeted with smiles and cheers by the residents.
The organizers also distributed toys to children within the community.
Yard Boyz 784 will continue promoting the Christmas spirit by hosting a party for residents of the Liberty Lodge Boys Training Centre on Saturday, December 21, 2019 .