Posted on
Lions bring Christmas Cheer to Biabou Methodist School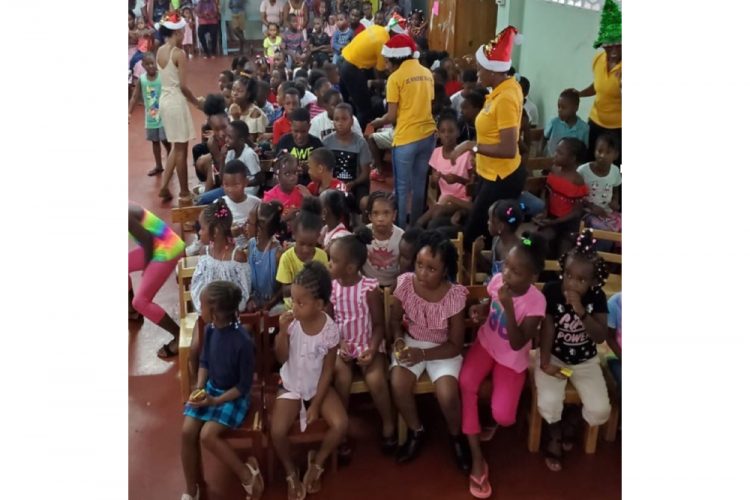 Members of the Lions Club St Vincent South journeyed to the Biabou Methodist School on Saturday, December 14 to spread Christmas joy with the students of that school.
One hundred and twenty-nine students were on hand to experience the Club's annual children's Christmas Party. Students were in for a grand treat as they received refreshments and gifts; while participating in a concert and interactive games. As part of the entertainment package, Santa was on hand to spread Christmas cheer as well as Soca Artiste Hance John who entertained the students much to their delight and surprise.
The Christmas Party is a one of the club's flagship projects. The members of the Lions Club St Vincent South would like to thank all those persons and business places that contributed to making this event a huge success.