Posted on
NDP names its candidate to go up against Dr Ralph Gonsalves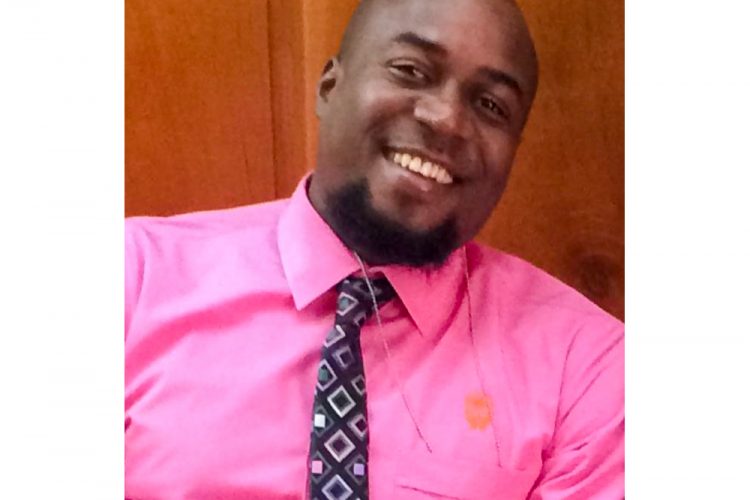 The New Democratic Party (NDP) has named its candidate for the constituency of North Central Windward in the upcoming general elections.
A release from the Party said on Saturday 7 December 2019, Chieftain Neptune was "unanimously nominated" by the people of the constituency to be their candidate in the upcoming general elections.
He will come up against Dr Ralph Gonsalves of the Unity Labour Party (ULP) who has held that seat for the last 25 years.
According to the release, Neptune is a resident of Bottom Hill, Byrea. He recently graduated from the University of the West Indies with a Bachelor of Science in Criminology and Criminal Justice including minors in Political Science and International Relations.
For the past 10 years, the NDP's candidate in the North Central Windward Constituency was Kenroy Johnson, a teacher by profession.
After contesting the 2010 general elections, Johnson and two other teachers, Addison 'Bash' Thomas and Elvis Daniel, were not re-employed in their teaching jobs by the government, a decision which contravened the Collective Agreement signed between the ULP government and the SVG Teachers Union.
According to the release, Johnson, who chaired Saturday's meeting, noted: "it is heart-warming and inspiring to see a young professional come forward and offer himself for public service under the NDP's banner, despite the culture of victimization and fear that pervades the land."
He offered his full support to Neptune saying, "I am passing the baton to a young, bright and courageous man. He has my blessing and support."
In his acceptance remarks Neptune said that he was honoured and happy to have been nominated and was "overwhelmed by the support from the people of NCW."
He expressed his thanks for the encouragement and support from his family, Kenroy Johnson and the people of NCW especially of Byrea.
He noted that "from the moment I expressed my intention to Johnson, he was fully behind me, encouraging me as a young person. He took me to meetings and introduced me to his committee."
Neptune further expressed his commitment to working for all the people of NCW, noting: "our country is too divided. It is time for a change, a change where all must have equal opportunity for development and growth."
"I stand behind the One Vincy philosophy of Dr Friday. I am here for ALL the people," he added.
Neptune's nomination will next be taken to the Central Committee of the NDP for ratification.
General elections in SVG are constitutionally due in December 2020.