Posted on
Intermediate High School holds field trips to assist with making learning more dynamic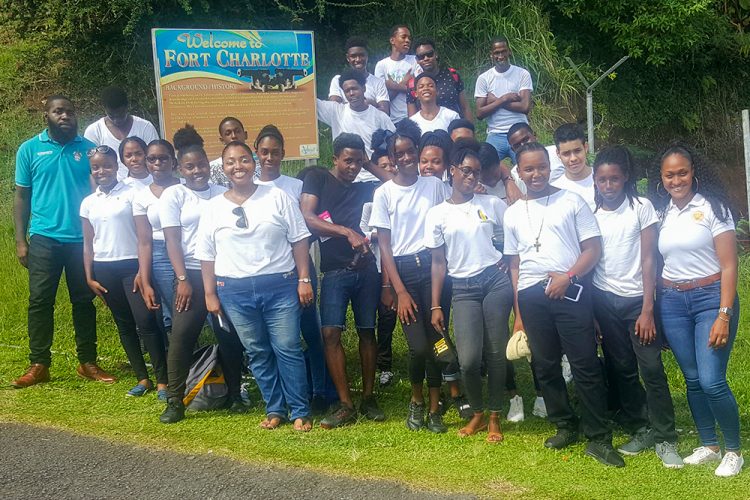 The Social Sciences department of the Intermediate High School under the leadership of the principal Ms Adams held two field trips recently to assist with making the learning of History and Geography more dynamic.
On Thursday November 14, teachers Mrs Bacchus-Young and Miss Sutherland (History teachers) and then Mr Osei Martin (Geography Teacher), on Tuesday, November 19 challenged the thinking of students in their respective subject areas.
On the History field trip, students traced the Second Carib War, tactics and settlement patterns of the Black Caribs (in the 1700s) at Fort Charlotte, the Obelisk at Dorsetshire Hill, Maroon Hill in Greggs and the re-constructed indigenous settlement site at Argyle.
While for Geography, they investigated the change in vegetation with increased altitude at La Soufrière.
The teachers of the IHS are encouraging other Educators to make learning dynamic, especially now, in the wake of social media and other present socio-economic variables.