Posted on
SVGCC students make CAPE Regional Merit List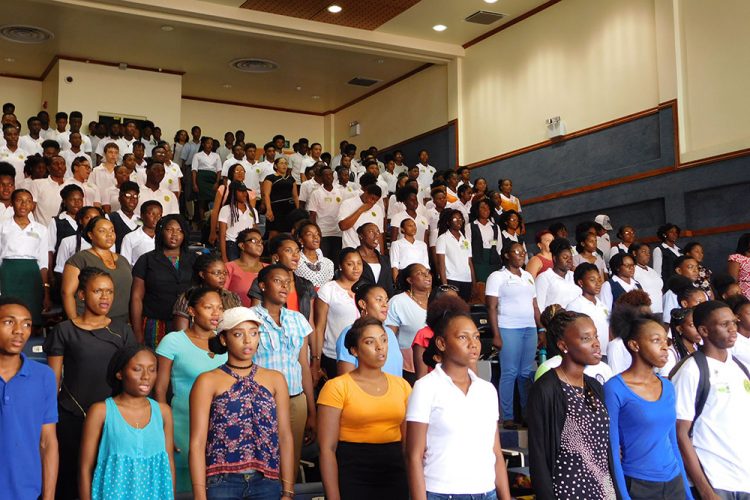 Nine students of the St Vincent and the Grenadines Community College (SVGCC) have made the regional merit list of the Caribbean Advanced Proficiency Examination (CAPE) in the May / June 2019 sittings.
Making the merit list means that the students have ranked in the top 10 in the region in specific subject areas.
Five students of the SVGCC were among the top 10 in CAPE Green Engineering Unit 2. Jozanne Layne was ranked number 1, while Richard Russell ranked 5th, Kyle Jelani Niles and Sachi Cherese Sutherland tied for 7th and Joran Moore placed 10th.
Bertram Stapleton and Roshano Huggins placed 9th and 10th respectively in Green Engineering Unit 1.
The lecturers in Green Engineering were Allanson Cruickshank and Nerlene Ballantyne. A release from the SVGCC gave special commendation to Cruickshank as this is the first year that so many Vincentian students have been ranked in the top 10 regionally for a single subject.
This year's Prime Minister's awardee for best overall CAPE performance in St Vincent and the Grenadines, Ianà Ferguson, placed 3rd in the region for Computer Science Unit 2. Her lecturer in Computer Science was Ishanta Cummins.
The other top 10 place went to Shane Cadogan who received the Milton Cato Award for his excellent performance at CAPE. He was ranked 10th regionally for Integrated Mathematics. Lecturers Dawn Scott and Wayne Young worked with Shane on the Integrated Mathematics SBA.
The release from the SVGCC congratulated all their students on the May/June 2019 CAPE sittings and wished them the best in their future endeavours.
They also thanked the students, parents and lecturers for their hard work in the academic year 2018-2019.
The complete lists can be found at http://www.cxc.org/merit-lists/