Posted on
29th OECS Swimming Championships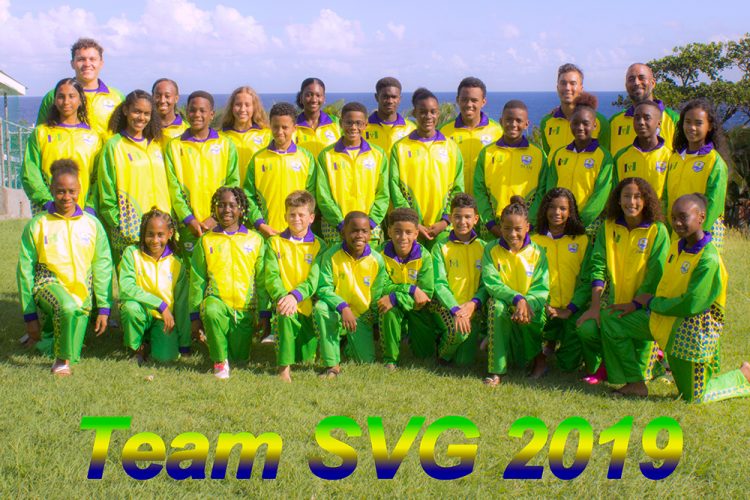 The 29th annual OECS OECS Swimming Championships is being held here in St Vincent and the Grenadines at the Shrewsbury Aquatic Centre from November 8-10.
Thanks to financial assistance from the National Lottery, FLOW and the SVG Olympic Committee, St Vincent and the Grenadines will be hosting this event for the second time.
This year the championships will feature Antigua, Grenada, St Kitts, St Lucia and SVG. Unfortunately, the British Virgin Islands swimming facilities have not yet recovered from serious hurricane damage two years ago; as such they will not be competing.
Medals are provided to the top three swimmers in each swim event and each age category. Each country can accumulate points based on the position of their two best swimmers in each age category and event. The team accumulating the most points is declared the OECS Swimming Champion. In addition, the individuals with the most points in each age group is the Overall Champion of that age group.
For the first time, SVG will be fielding a complete team of 34 swimmers and we will also be entering swimmers in all eligible age categories. The athletes selected to represent Team SVG in their age groups are as follows:
 Age 8 and Under Girls will be Eltonique Leonard and Taeyah St Hillaire;
 Age 8 and Under Boys will be Tyler Robinson and Nicholas Deferietas:
 Age 9 to 10 Girls are Zariel Nelson, Kathryn Cumberbatch, Zaryah Samuel and Naira John:
Age 9 to 10 Boys are Seth Byron, Matthew Ballah, Hazen Dabriel and Joseph Hadley:
 Age 11 to 12 Girls will be Abigail Deshong, Kavern Dasilva, Kennice Greene and Jamie Joachim:
 Age 11 to 12 Boys will be Eltonte Leonard, Jayson Sandy and Brandon George:
 Age 13 to 14 Girls will be Mya Defrietas, Paige Cadogan and Tia Gunmunro:
 Age 13 to 14 Boys will be Kanale Alleyne, Bryson George and Tristan Ballah:
 Age 15 to 17 Girls will be Jaynika Williams and Ria Adams:
 Age 15 to 17 Boys will Shane Cadogan, Aaron Defrietas and Alex Joachim:
 Age 18 and Over females will be Shne Joachim and Olivia Jack:
 Age 18 and Over males will be Cruz Halbich and Kyle John:
The competition will be keenly contested and will feature some of the best swimmers in the Caribbean. SVG elite swimmers with excellent medal potential include Eltonique Leonard, Tyler Robinson, Shane Cadogan, Bryson George, Mya DeFreitas, Zariel Nelson, Eltonte Leonard, Jayson Sandy, Seth Byron, Abigail Deshong, Olivia Jack, Shné Joachim and Kevern Dasilva.
The championships will start on Friday, at 5.30 p.m. and competition resumes on Saturday at 10.30 a.m. and again on Sunday at 10.30 a.m. Saturday and Sunday sessions are expected to be completed by around 3 p.m.