Posted on
Tropical Shipping Supports FCIB Walk for the Cure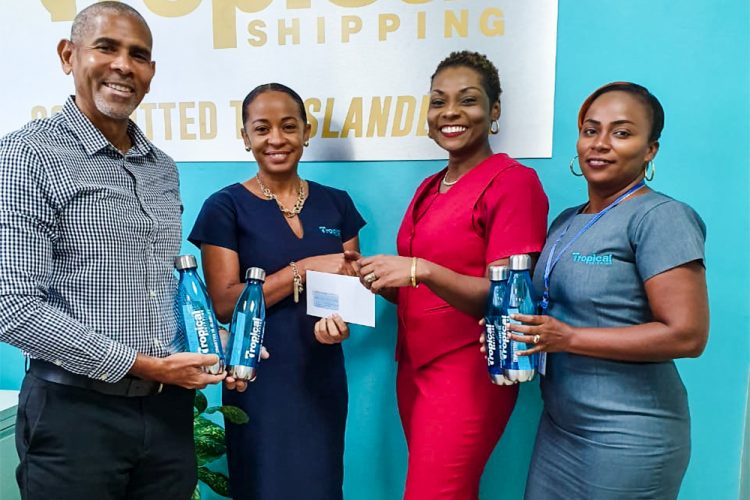 Tropical Shipping has donated $2500 in sponsorship to this year's Walk For The Cure event to be held on Saturday, October 11.
On Thursday, October 3, Maxine Howard, Sales Manager – Tropical Shipping handed over the sponsorship cheque to Jacintha Hinds – HR Business Support Officer, CIBC First Caribbean International.
This event is an annual regional event by CIBC First Caribbean International Bank. The initiative is to raise funds for persons affected by cancer. This takes place in the form of Corporate sponsorship and various internal fundraisers. Tropical Shipping has graciously come on board as a bronze sponsor this year for the first time and has also provided 300 water bottles as part of the packages for registrants.
The presentation took place at Tropical Shipping's office. At the hand over, Howard expressed her company's pleasure in donating to this cause. She reiterated Tropical Shipping's commitment to the people in the islands they serve and honoring the company's corporate social responsibility policy.
Tropical Shipping has been serving St Vincent & the Grenadines and the Caribbean for over 50 years.