Posted on
Lions Club St Vincent South hosts CPR Training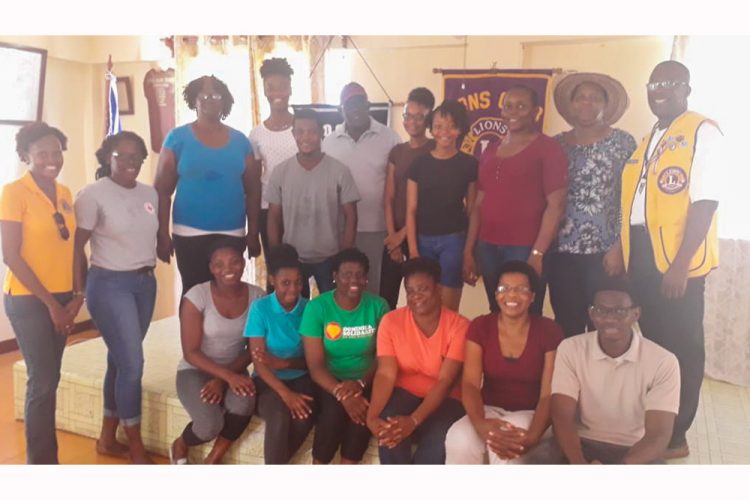 The Lions Club St. Vincent South in collaboration with the St. Vincent and the Grenadines Red Cross Society hosted a training in Cardiopulmonary Resuscitation, commonly referred to as CPR for residents of the Enhams, Glamorgan and Mc Carthy communities on Saturday September 28 at the Club's Den, located in Enhams.
Participants were taught how to administer CPR and how to respond to different emergency situations. CPR is a lifesaving technique that helps maintain blood flow to the brain and heart in an emergency situation.
President of the Club, Lion Noel Dickson noted that it was Club's way of giving back to the communities and urged participants to make use of the training opportunity. He took the opportunity to update participants on some of the club's projects which includes fencing and upgrading of its hard court which will be available for the maximum benefit of the community.
The next planned activity to be held in that community is scheduled for October 19, 2019 which will take the form of games evening on the upgraded hard-court.
The Lions Club St Vincent South is a not for profit organisation which exists to serve its communities. The Club is an affiliate of the Lions Club International – the world's largest service club organisation.