Posted on
Vincentian singer releases commemorative album for 40 years of Independence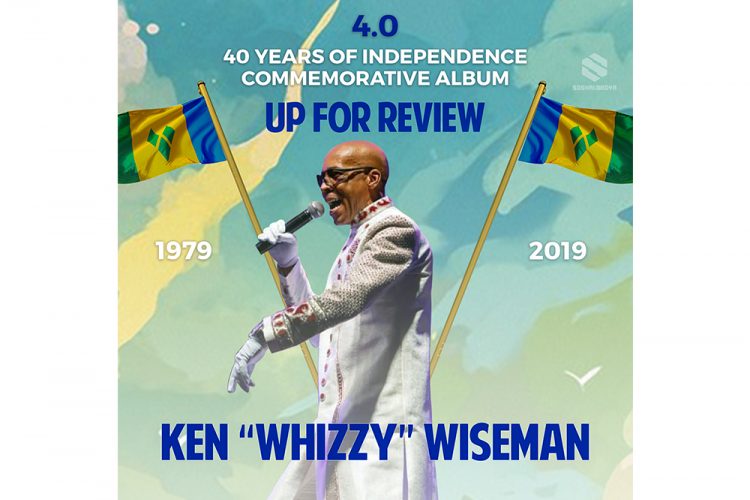 The month of October is of special significance to Vincentians as the nation celebrates 40 years of self governance on October 27.
As his contribution to the national milestone, Vincentian singer Kendal "Wizzy" Wiseman has compiled a commemorative album titled '4.0 – 40 Years of Independence – Up for Review – 1979 – 2019'
"As a born patriotic Vincentian, I happened to be fortunate to have witnessed that special moment in Victoria Park 40 years ago thanks to God Almighty for giving sustained life thus far," Wiseman said in a release.
The calypsonian said in 1979 he had recently started his career as a lead singer with the band X-adus, quitting his job as a teacher to embark on an ambition he "desperately wanted to pursue and excel in."
"Apart from writing and recording many hits with the band X-adus, I recorded and completed in the national calypso competition in middle 90's until migrating to the UK. In fact, 'Jam in Vincyland' was recorded in 1984 with the band Gravity, arranged by Frankie "The Maestro" Mc Intosh and featured on keyboards," Wiseman, who resides in the United Kingdom said.
"I thought it is the right time to reflect/review and celebrate with my homeland some of my music as it evolved through the years. I hope you enjoy every minute of this album," he said, adding that the album is Caribbean music at its best and includes soca, reggae, calypso and ragga soca.