Posted on
Rotary District Governor pays official visit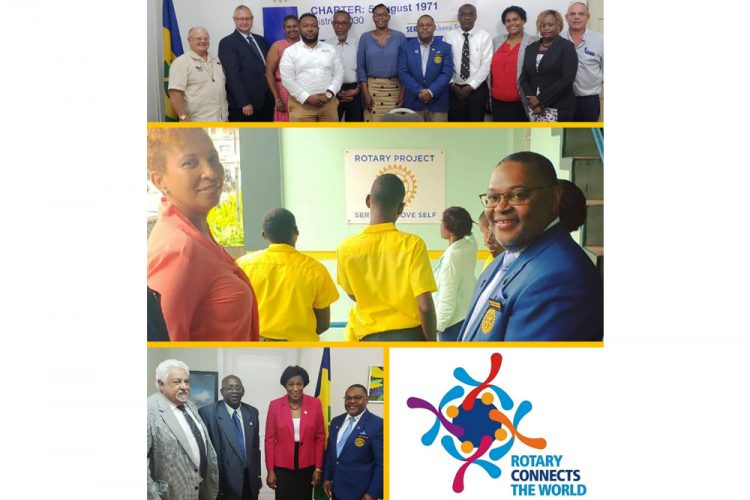 by Janelle Allen
Rotarian, Director for Public Image
The start of the 2019-2020 Rotary year has begun with much excitement, as the Rotary Club of St. Vincent welcomed District Governor Trevor Blake to St. Vincent and the Grenadines (SVG) as part of his official visit to Rotary and Rotaract Clubs throughout District 7030, on Monday, September 16, 2019.
2019-2020 District Governor (DG), Blake, is a national of St. Kitts, and currently serves as managing director of the Eastern Caribbean Securities Exchange Ltd. Blake was engaged with members of the Rotary family during his three-day visit to SVG, discussing planned projects for the 2019-2020 Rotary year. He also paid a courtesy call to Her Excellency Governor General Susan Dougan, and visited the management and students of the School for Children with Special Needs to view the recently completed project undertaken by the Rotary Club of St. Vincent – the refurbishing of the school's roof and the school's playground.
For the 2019-2020 Rotary year, Blake has asked clubs across District 7030 to focus on projects geared towards the reduction of Type 2 Diabetes, as well as Youth at Risk. The Rotary Club of St. Vincent looks forward to a productive visit as they prepare to positively impact lives throughout the community for another Rotary year.