Posted on
SVGTCCU Youth Group donates books to West St George Secondary School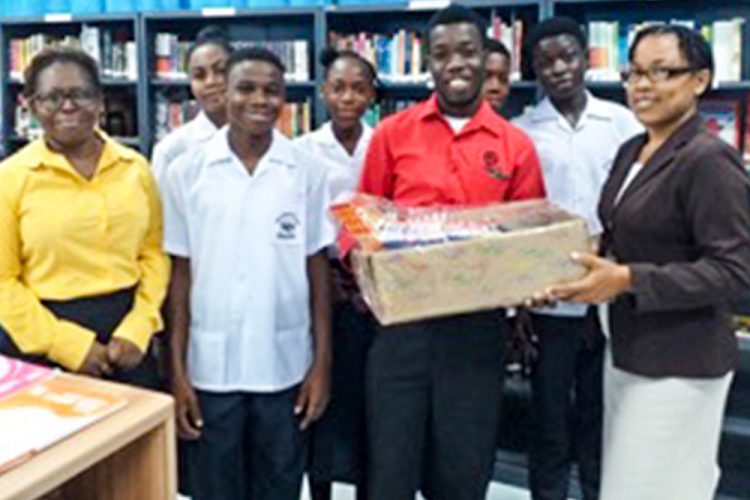 The SVG Teachers Co-operative Credit Union Youth Group made a donation of books to the West St. George Secondary School on Monday, September 16. The donation was made as part of the group's community service project, and the books donated will be added to the school's library.
The SVGTCCU Ltd., youth group was formed in 2011, and was created with the mission of providing a positive outlet for the youths of St. Vincent and the Grenadines and focuses on the development of their leadership skills and building their community spirit.
The donation was made possible through sponsorship from the SVGTCCU Ltd. Bookshop and Supplies Outlet, which provided the books.