Posted on
Charitable organization donates school supplies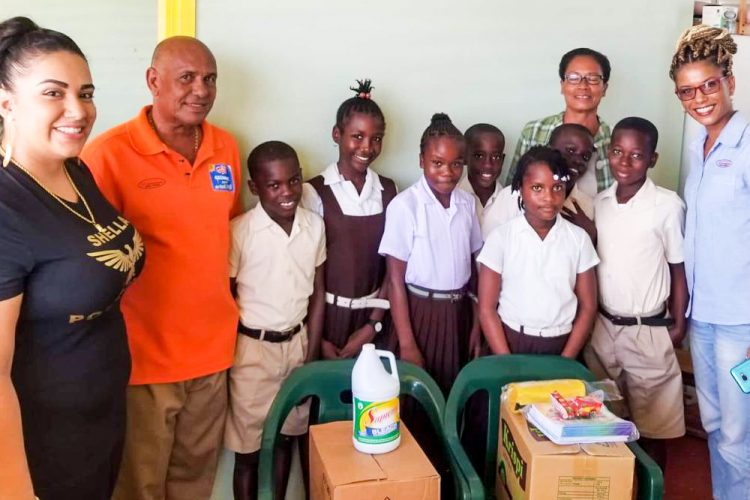 Island Boy Entertainment and the Shella Posse Charity Organization has once again helped several parents ease the burden of sending their children back to school.
Between September 12-17, the entities partnered with Log Enterprises and other local businesses and individuals to host "Shelling for Education", their second annual school donation program.
Chief Executive Officer (CEO) of Island Boy Entertainment and member of the Shella Posse Charity Organization, Recardo "Recka" Wilson said on Wednesday that they continue to host the back to school donation program to assist the less fortunate.
Donated were book bags, pencils, books, rulers, cleaning supplies and other items which are used at schools on a daily basis.
This year, donations were made to the Auntie Angie Pre-school in Kingstown, the Argyle Government School, the Biabou Pre-school, the New Grounds Government School, the Georgetown Government School, the Langley Park Government School and the Tourouma Government School.
Donations are also expected to be made to the Dr. J.P Eustace Secondary School located at Edinboro. This donation is expected to help the school establish a reading club for students.
"We will continue to make donations to educational institutions as we firmly believe that education is the way out of poverty," said Wilson.
The donations were made possible by ECGC, FLOW, Hot 97.1 SVG, Flow Wine Bar, Consul General to Canada Fitz Huggins, Minister Frederick Stephenson, Tha Hook Up, Louise Mitchell, Hans King, Minister of Culture Cecil Mckie and others.