Posted on
Beacon Insurance Company settles claim with Gem Star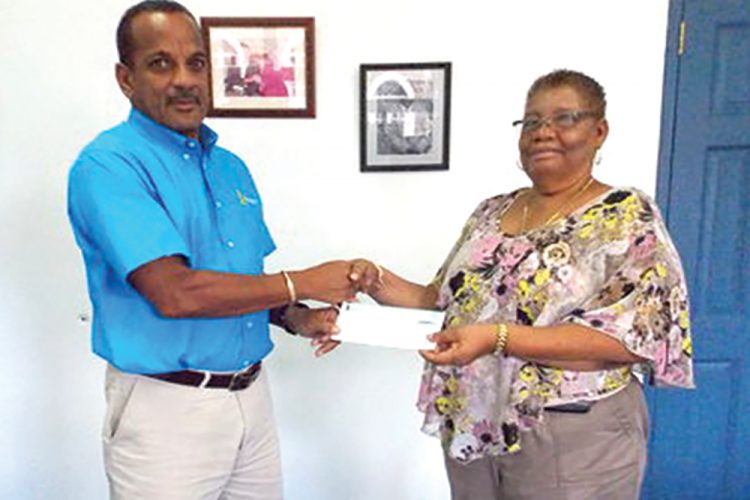 Three months after the destruction of the MV Gem Star, the Beacon Insurance Company Ltd has, via their agency in St Vincent, BMC Agencies, settled the claim on the insurance policy.
"Claims of this size and complexity usually take much longer to settle, but we were able to reach a satisfactory settlement within a reasonably short time frame…," Keith Boyea, owner of BMC Agencies in St Vincent said.
On April 8, 2019, a fire broke out in the lower levels of the Gem Star which was anchored at the Grenadines Wharf in Kingstown. The burning boat was towed to the waters off the reclamation site on the next day, after persons, including members of the local fire service fought unsuccessfully for hours to put out the blaze, which eventually burnt itself out.
The MV Gem Star is owned by the Gem Star Shipping Company Ltd, and according to a release, directors Augustine and Anne Deroche are also quite pleased with the manner in which the claim was handled, praising Beacon for their expediency in this regard.
"We think settlement was reasonable and timely and as testimony to this fact, we will continue to utilize Beacon Insurance as our insurers of choice," the Deroches are quoted as saying.
The owners of the MV Gem Star have already acquired a replacement vessel, the MV Gem Star II, which began service to the southern Grenadines on July 16.
"The MV Gem Star II signals a vast improvement in services from a standpoint of capacity, speed and comfort and we are delighted to share our new services with our valued customers," the release said.
The release did not indicate the value of the settlement.