Posted on
AN EARTHQUAKE OCCURRED 11.0 KM NW OF KINGSTOWN, SAINT VINCENT AND THE GRENADINES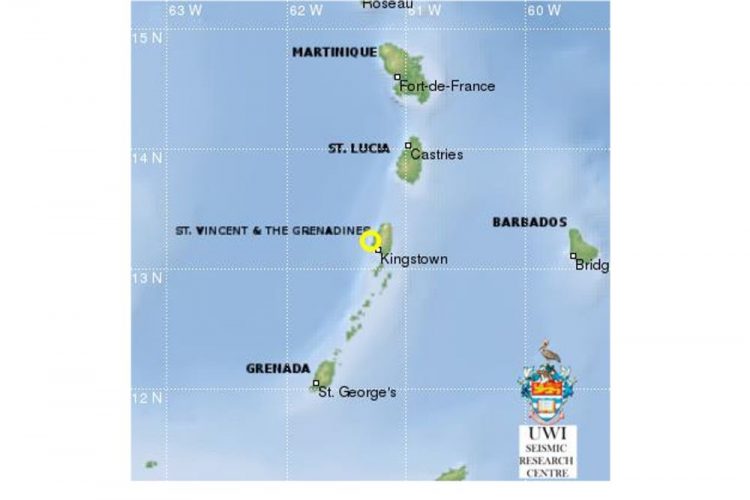 AT 8:08 A.M. MONDAY 2ND OCTOBER, 2017.
According to information generated by the Seismic Research Centre, University of the West Indies, Trinidad, at 8:08 am local time today, an earthquake occurred at Latitude 13.23N and Longitude 61.30W or 11.0 km NW of Kingstown, Saint Vincent and the Grenadines, 96.0 km SW of Castries, Saint Lucia, 140.0 km NE of St. George's, Grenada.
The earthquake was registered on the magnitude scale as 4.1 at a depth of 107 km.
There has been no reported damage from the earthquake in St Vincent and the Grenadines.