Posted on
Tropical Storm Watch Discontinued for SVG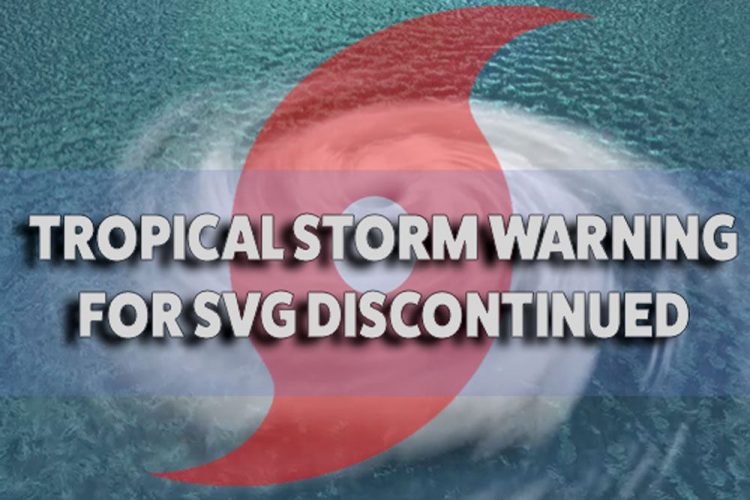 Tropical STORM -WATCH has been discontinued for ST.VINCENT AND THE GRENADINES (SVG)
At 8 am, the centre of the Hurricane Maria was near 16.2⁰ N 62.8⁰ W or about 180 miles (290 km) north west of SVG; and moving away from Saint Vincent and the Grenadines. Maximum sustained winds are near 160mph (260km/h) with higher gusts but some fluctuations in intensity are likely due to eye-wall replacements. Minimum central pressure was 933 millibars or 27.58 inches. The system is moving west-northwest near 9 mph (15km/h) and this motion is expected to continue through Tuesday into Wednesday.
Feeder bands on the southern side of Hurricane Maria continue to generate pockets of moderate to heavy showers, periods of rain, thunderstorms and gusty winds across Saint Vincent and the Grenadines. Southerly wind flow of 20-35 mph (32- 56km/h) with higher gusts can be expected. Further rainfall accumulations of 3 – 5 inches (75 – 125 mm) are possible, with higher amounts in mountainous areas. Hence, the Flood warning had been extended until 6pm today, Tuesday.
Persons near rivers, streams and areas prone to flooding and land slippage, should take precautions.
Seas across SVG are expected to be 2.5 – 3 metres (8 ft – 10ft), with northerly swells on western coasts; life-threatening surf and rip current are possible. The High Surf Advisory and Small Craft Warning remain in effect until 6pm today.
Small craft operators are advised to remain in port; sea bathers and users of the sea are advised to stay out of the water.
Argyle International Airport
Meteorological Services