Posted on
AIA shuts down operations pending tropical storm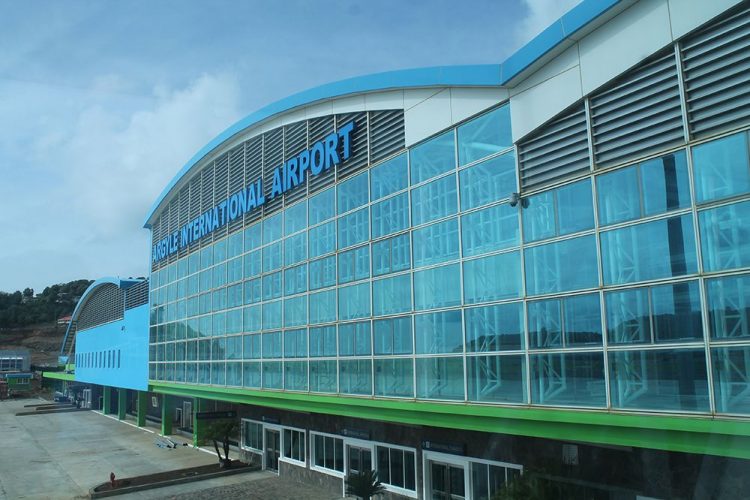 Argyle Gardens, July 18, 2017. The Argyle International Airport (AIA) hereby informs the General Public that all operations at the airport will be closed at 3pm today, Tuesday July 18, as Tropical Storm Don is expected later on this evening. All scheduled flights during this time will be interrupted until further notice is given by the National Emergency Management Organization (NEMO). AIA will issue a further update later this evening as it relates to resuming operations. We take this opportunity to encourage everyone to please remain safe during this time.
For your safety, please note the following storm-safety tips:
• Always keep a battery-powered radio in your home so that you can tune to radio stations if you lose electricity. Check or change the batteries frequently.
• Keep a flashlight in an easily accessible spot on every floor of your home.
• Keep a supply of candles on hand for power failures.
• If you live in a storm-prone area, nail down roof shingles or use adequate adhesive to keep them from blowing off in a violent wind. For roofs with shingles that are not the seal-down type, apply a little dab of roofing cement under each tab.
• Do not go out during a hurricane unless you have to. However, if flooding threatens, seek high ground.
• Keep an eye on large trees – even healthy ones – that could damage your house if felled in a storm. Cut them back, if necessary.
• When a major storm is imminent, close shutters, board windows, or tape the inside of larger
panes with an "X" along the full length of their diagonals. Even a light material like masking tape may give the glass the extra margin of strength it needs to resist cracking.
CEO
Mr. Hadley Bourne