Posted on
Luke Browne – The Rock Star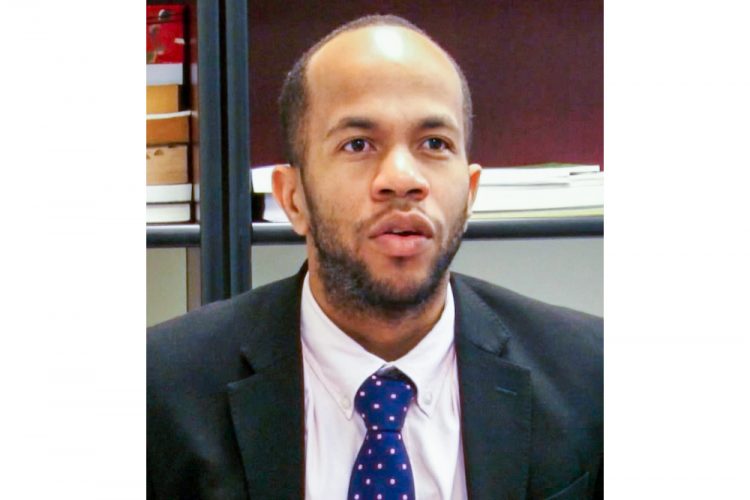 Editor: Minister of Health Luke Browne triggered a sensational shake-up in Geneva. His oratorical, mathematical and dramatic skills at the World Health Assembly enhanced his political profile among millions. He was treated like a world leader He was articulate, clear, elegant, robust, persuasive, passionate and impactful. Accorging to highly respected young journalist, Christopher Grant, it was "the speech of a life time" and one he would like to live long enough to tell his grandchildren about. Grant, with his youthful exuberance could not suppress the vigour and delight he experienced after hearing that invigorating speech.
No other speaker was described as "A ROCK STAR" as expressed by the Foreign Affairs Minister of Taiwan – though Luke was the youngest Minister of Health. But that is not a strange thing to those acquainted with Luke's story of brilliance.
History shows that stardom has been his close companion everywhere he went and in whatever his hand find to do.
1. IN CRICKET He starred in under 13 cricket for St. Vincent and the Grenadines and for the Windward Islands. At the under 19 level, he starred for the Windward islands and the West Indies and in his last match at Oxford, in England, he scored 90, not out – subsequently, he starred in cricket at the opening of the Cumberland Sporting Complex. In every department of the game he excelled.
2. IN CULTURE He starred in the You Lou Pan Festival at the very young age of 7 at the compound of the Girl's High School where he received a standing ovation and a medal from the Trinidad Adjudicator for his marvelous and moving rendition of "Climb Every Mountain". It was a spontaneous standing ovation from hundreds.
3. AS A FORM 4 STUDENT he starred when he was selected to represent St. Vincent and the Grenadines in swimming in St. Lucia. That same year he was awarded the Gorge Phillips award for Excellence for being the most outstanding all-round performer in the senior forms.
4. AT THE CXC LEVEL he starred when he was, the first student to go beyond the 10-subjects barrier with 100 percent passes and distinctions.
5. Amazingly, he knows every telephone number in every house hold and all the names of every occupant in every house – employed, unemployed, big or small, in school and out of school in East Kingstown. This is indeed an amazing feat of stardom and deep interest in the welfare of others.
6. He was our first Commonwealth Caribbean Rhodes Scholar that is, in ranking above all others in the Caribbean – Jamaica, Trinidad and Tobago, Barbados, Leeward and Windward Island.
7. Luke is our first post graduate from Oxford University – the highest ranked University in the World.
8. He is our first politician to have been appointed as chairman of three regional Health Bodies.
9. Our first politician to complete the writing and publishing of 2 best-selling books in his very early twenties.
10. He also starred at the Cambridge Advanced Level exams by securing distinctions in Physics, Chemistry, English, Biology and mathematics – a rare achievement in those days and for which he earned a National Scholarship – previously called Island Scholarship.
11. He starred again at the university of the West Indies, Cave Hill, when he won the General Campus elections and became a very popular president of the Guild of Students. To date, he remains the youngest President the University ever had on any of its campuses – Mona, Cave Hill and St. Augustine. In the history of the University from 1948, only two Vincentians have been elected Guild President for the University of the West Indies – Ralph Gonsalves at Mona before Luke was born, and Luke Browne at Cave Hill.
But that's not all. Great job Luke! We are proud of you. St Vincent is proud of you. You provide a good example for our children and young people. Let your Christianity continue to influence your politics. In other words continue to be guided by biblical principles and be relentless in your determination to practise what you preach. Do not at anytime be discouraged by old foggy, dull lights which glimmer off and on. We respect you. Be vigilant – your worst enemies may be those close to you. There is none to compare in the opposition not undivided or collectively. Continue to shine.
Show light where there is darkness and danger. God bless you. The dogs are barking at the cemetery at the Accident and Emergency Centre at the Medical Stores at the clinic, at the airport, but while they bark, they can't bite because, they have no teeth. Bert Francois would say they have no teeths.
Maxwell Clark