Posted on
Remembering Mr Glen Jackson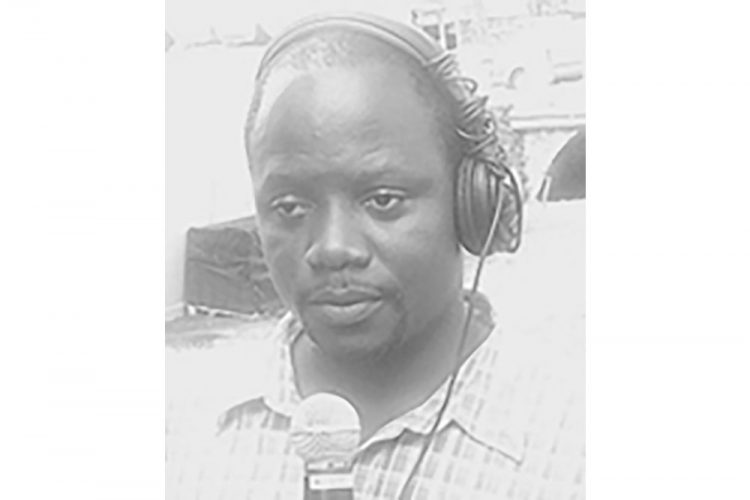 EDITOR: I'm writing this article with my late best friend Mr. Glen Jackson's memory at heart. He was a sincere and kind-hearted human being, and was once the Prime Minister's Press Secretary. May 3, 2019 World Press Freedom Day, it's times like these when I often remember Mr Jackson. He was truly an extraordinary man, a journalist who did his job quite well and demonstrated the importance of freedom of speech. Under his watch everybody had an opportunity to express their opinions on talk radio. It's a terrible shame to see and hear where talk radio is today. Now, It's all politics, negativity and bad-mouthing each other, which is truly a disgrace.
Our country is worse off today because of what is happening on talk radio and it has created a problem that appears to have no fix in sight. Who should we blame for the problems that talk radio has created? Should we blame those who do talk radio programs? I'm trying to think of one on talk radio that I can compare to Mr Jackson, but no one comes to mind. Since the passing of Mr Jackson, who was truly a radio legend, there has been a demise in talk radio, some may say political leaders played a part in that demise.
Why are we letting ourselves be fooled by persons who have their agenda? There are some who may say that media houses are to be blamed for what is happening today. Some media houses strive on being sensational and it appears that it's no longer about information. Could you imagine with all the technology that exists today we are still allowing ourselves to be fooled by those who treat us with contempt?
In my opinion, it appears that we are hooked on social media, we have stopped reading and we run with everything we see and hear on social media. How did we get here? Let's use these platforms with a level of responsibility by demonstrating respect for each other's opinion, say what is right and apply respect without infringing on another person's rights. In my opinion Mr Jackson did his job with great responsibility, respect, dignity and a true expression of freedom of the press, and he was the most remarkable Press Secretary thus far. This is the legacy that the legendary talk show host left with us. I must say that former press secretary Hans King tried, but sometimes he came off with a bit too much aggression. Today, we have to deal with the newly-appointed Press Secretary Mr. Sehon Marshall. Is it too early to criticize him? There is a saying, in order to know where you are going you should never forget where you came from.
I'm of the impression that one's past may define where you are going in the future and I'm also saying that someone who holds the office of Press Secretary should be bold, decisive, brave and be able to think outside the box and has the reputation of being a people person. While I fully understand that the Press Secretary is a political job, the holder of this office should articulate the policies and the way forward that will benefit people in general.
Please understand this, I'm in no way attacking nor questioning the ability of Mr. Marshall, but having an inquiring mind does not hurt. Questions some Vincentians are asking are; What is the new Press Secretary going to bring to the table that his predecessors did not bring? Is Sehon Marshall going to be operating as Press Secretary in general or a political activist? Is this appointment a step towards the political campaign which is not too far away? While Mr Marshall does posses some qualities I still question his appointment! Do you?
I am your friend and always will be your best friend.
Kingsley Defreitas