Posted on
Congratulations to you N'Keal Harry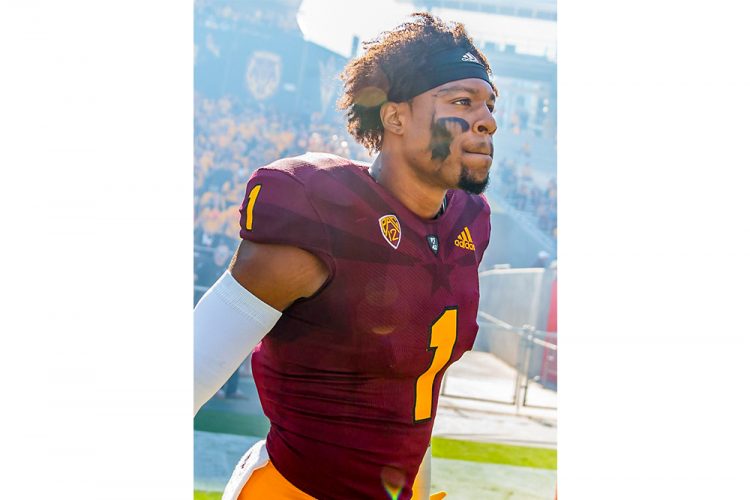 30th April, 2019
Mr N'Keal Harry
Draft #32
New England Patriots
USA
On behalf of the Government and people of St Vincent and the Grenadines and on my own behalf and that of the Ministry of Tourism, Sports and Culture and the Tourism Authority, we extend sincere congratulations to you on making the significant achievement of draft pick #32 and on to the New England Patriots team, World Champions of the USA Football League (NFL).
Being drafted to the NFL places you in a unique position as the first Vincentian to have achieved that status and so allows you to be a pioneer and trail blazer for other Vincentians to follow and certainly, by extension, someone for our young sportsmen and women to emulate.
N' Keal, you have really made every Vincentian at home and abroad so very proud as confirmed by their verbal confirmation during my discussions in St Vincent and the Grenadines and during my recent visit to Miami and Orlando and evident in numerous postings on social media and articles and news clips in the print and electronic media.
Your achievement comes at a time when we are about to launch out National Sport Against Crime initiative and in the year when our nation will celebrate its fortieth anniversary of independence. What an inspiration you have provided to all Vincentians to aspire and to achieve.
Congratulations once again; revel in the moment; regain focused on the job at hand and continue to be the true ambassador you were in all your interactions with the media, during your moments of achievement and glory.
We were delighted to facilitate your family being at your side in the USA at draft time and we look forward to providing any support possible as you move forward with your NFL career. Keep making yourself, family and St.Vincent and the Grenadines proud.
Hon Cecil Mckie
Minister of Tourism,
Sports and Culture