Posted on
COVID-19 outbreak at the MHRC a disgrace – Dr Friday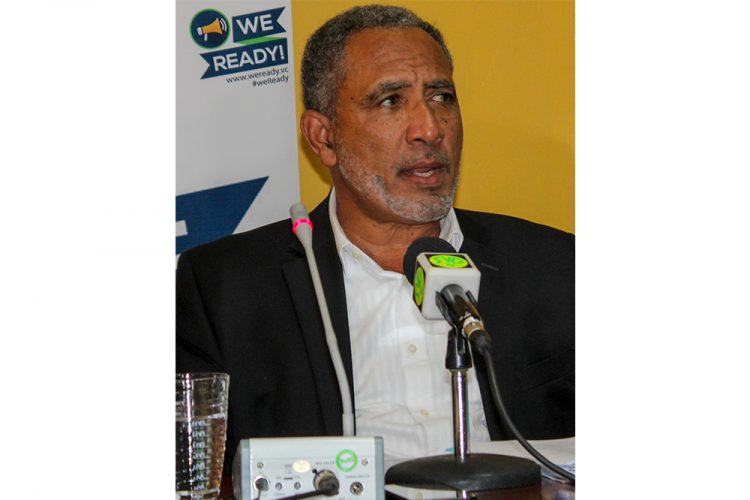 Opposition Leader, Dr Godwin Friday has described the COVID-19 outbreak at the Mental Health Rehabilitation Centre (MHRC) as a disgrace.
The politician is also calling for an investigation to take place into the matter.
Health officials first reported on the COVID-19 outbreak at the Mental Health facility on February 28, when 21 patients and two members of staff tested positive.
Since then, there have been 104 reported COVID-19 cases related to the MHRC cluster – 94 of which are patients. Nine of these cases are staff members and one is a contact of a positive case.
"The procedures obviously weren't there to protect against this spread, otherwise you wouldn't have had in such a short space of time over 100 people infected at the institution. That is a disgrace that that should happen and there must be an investigation of it because people's lives were put at risk. It's not just persons who become seriously ill, but the long-term effects of it cannot be overlooked," Friday said during the New Times radio programme yesterday.
Representatives from the Public Service Union (PSU) said during a press conference last week that the Union wrote to the Permanent Secretary of the Ministry of Health, Cuthbert Knights several times in 2020, outlining several issues at the institution that were affecting workers.
Among these concerns were the lack of masks and other personal protective gear, and insufficient handwashing stations to help workers protect themselves against catching the virus.
Several other allegations regarding the health and safety of the workers were levelled against the management of the Mental Health Rehabilitation Centre during last week's press conference.
"So, we have noticed over the past year, this was brought to the attention of the Permanent Secretary in the Ministry of Health, by the PSU and nothing seems to have been done, and if it was, obviously, it would've been ineffective because we have a serious outbreak…" the opposition leader said yesterday.
Friday also said the outbreak again undermines public confidence in health authorities because it is known that institutions like the Mental Health centre, prisons, and other facilities where its residents share close proximity are vulnerable to COVID-19 outbreaks.
The claims by the PSU of insufficient PPE and disregard of the health and safety of the workers were last week rubbished by permanent secretary in the health ministry Cuthbert Knights.
Last Thursday, Knights said his ministry has put in place all of the requisite protocols at the MHRC to respond to the COVID-19 pandemic and has worked very hard with the staff to provide all the PPEs that they need.
Knights called on persons to act more responsibly, specifically as it relates to the comments they make about the pandemic.