Posted on
Woman questions why news article described late uncle as 'troublesome'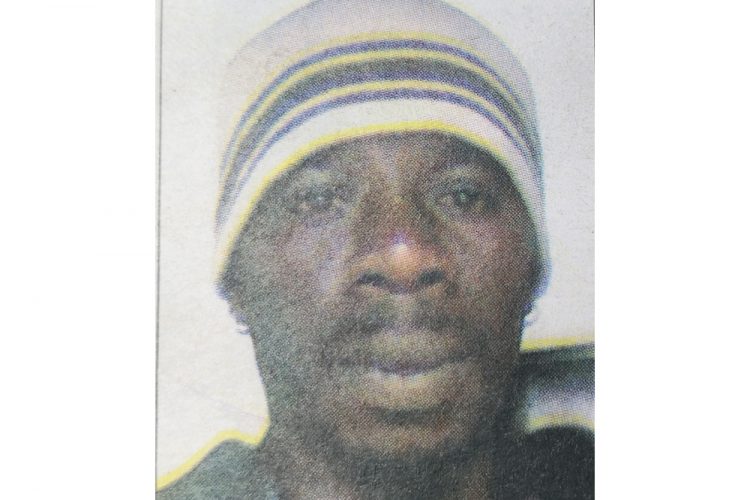 Shevorne Martin, the niece of Jason Martin, says her uncle was an easy going person who did not deserve to die the way he did.
On Wednesday January 20, 2021, Jason, a 47- year-old mason of Belmont was chopped on his left leg during an altercation.
The chopping took place at about 5:30 pm and after being wounded, Martin went to his home where he was later discovered by his niece, unresponsive and lying in a pool of blood.
Officers from the Calliaqua Police Station were alerted and they rushed Martin to the Levi Latham Health Centre. He was later transferred to the Accident and Emergency Department (A&E) of the Milton Cato Memorial Hospital (MCMH) where he succumbed to his injuries.
Shevorne said her uncle had no children and was a "Jack of all trades" who was into welding when he died. She said she unhappy about the way he was described as "troublesome" in a news article published earlier this year, as he was, "easy, cool going, calm" and a person who hardly spoke.
"He don't trouble people. Go to Belmont right now and ask anybody. Out of all my years I grow up around him, he never had a run-in with the law," she said while questioning why anyone in the area would describe him as "troublesome".
"I am upset," she further said, while adding that her uncle's death may have been a result of a dispute which began on the Saturday before he died.
"At the end of the day, my uncle gone and whatever the court decide, I leave everything up to God, and whether they set him (the accused) free or send him to prison it not going to bring my uncle back," Shevorne said, when asked if she wants justice for the killing.
She said she and her uncle were very close and he was buried last Saturday at the Belmont cemetery after a church service at the Belmont Methodist Church.
On Friday January 22, police charged Fitzgerald Phillips, a 41-year-old farmer, also of Belmont, that on January 20, at Belmont, he caused the death of Jason Martin by an unlawful act.
The accused man is currently on EC$15,000 bail awaiting trial.