Posted on
Taiwanese non-profit donates over 1000 boxes of goods to SVG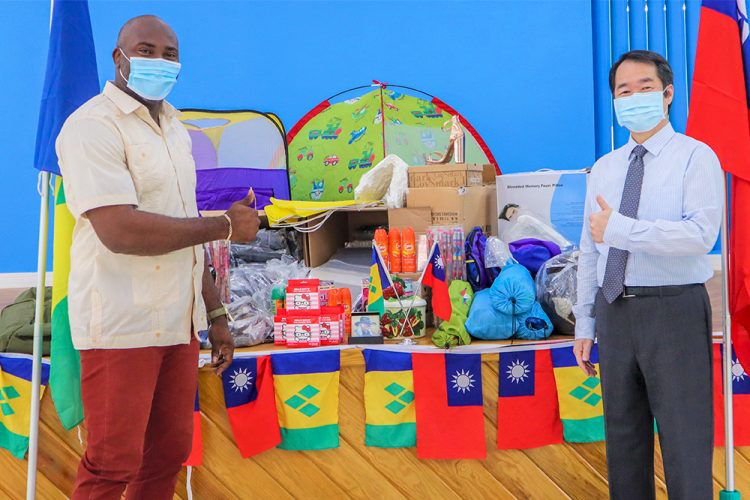 OVER 1,089 BOXES of donated goods from the SimplyHelp Foundation were this week handed over to the Government of St Vincent and the Grenadines by the Embassy of the Republic of China (Taiwan).
As the two countries continue to share closer relation, the Embassy has collaborated for five consecutive years with the SimplyHelp Foundation, a US-registered non-profit organization.
This year's donation is valued at US$141,180 and includes children's and women's clothes, shoes, school supplies, toys, eye goggles, face shields, mosquito repellent, and medical equipment.
To date, the SimplyHelp Foundation has donated over 3,000 boxes to St Vincent and the Grenadines, which includes this year's donation.
A release from the Taiwanese Embassy said "the donation is the concrete practice of public-private collaboration, which upholds the spirit of 'Taiwan can Help'. "The collaboration between our two peoples demonstrates the core value of the long-term friendship between our two countries.
"Taiwan will continue to help its diplomatic allies and like-minded countries to prevent the pandemic, and to promotes the health and well-being of the people of the global community."
Receiving the donation, Minister of National Mobilization Orando Brewster said he was happy that the donated items included PPE (personal protective equipment), which he said will be used by his Ministry staff in the execution of their duties while serving the general public.
He thanked the Ambassador and the Embassy on behalf of the Government and people of St Vincent and the Grenadines and reaffirmed the Government's commitment to working with "like-minded" allies to "prevent the pandemic, and to promote the health and well-being of the people of the global community."