Posted on
Prisoner and female friend sentenced after jail break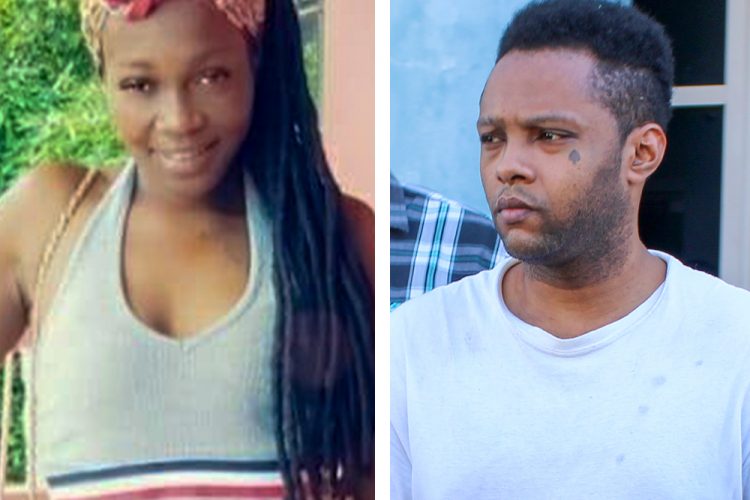 So far, two persons have been brought to court in connection with last week's prison break, and have made many shocking statements.
Shadene Farrell, who was unknown to the law before last week, is a 29-year-old mother of two, and a vendor of Jell-O shots (Jell-O infused with alcohol consumed as a shot).
She admitted at the Kingstown Magistrate's Court (KMC) last Friday, December 11, to opening her home to accused murderers, Veron Primus and Ulrick 'Chucky' Hanson, after they escaped from prison in the early hours of the morning on Wednesday, December 9.
Farrell was picked up by the police on Thursday morning, when she arrived on the scene after the police had already recaptured the two prisoners.
She was handed over to a female corporal for investigations.
Farrell took the police to an abandoned building in Lowmans Leeward where she had hidden a cell phone that she had purchased for Primus.
The young lady also revealed that she used to video call Primus while he was in prison, and she met him through her best friend.
Additionally, the very open young woman gave the police a statement, a five-page tell-all, on everything leading up to the Thursday that Primus and Hanson were arrested.
She said that she used to speak with Primus when he would call her best friend and ask to speak with her. He got her phone number, and they would Whatsapp video call very regularly speaking about everything from how her day was, to having phone sex.
When Primus' phone was taken away from him in prison, Farrell admitted to assisting him with a SIM replacement.
At 5 am last Wednesday, Farrell was making Jello shots in her kitchen when she heard a knocking on the door. She opened the door to find Primus and "Tattoo man" (Hanson).
Farrell claimed that she asked them if they had somewhere else to go, and told them they couldn't stay with her.
However, they told her that sun was rising, making it dangerous for them.
They were dressed in all black, and had knives in their possession, KFC, bread and a bag of towels and other items, she said. Primus also had an envelope with cash.
Farrell said she was frightened, and that she tried alerting neighbours.
She also said that at one point, Primus sought her out for sexual intercourse, and "I tell him I ain in the mood, cause I was frightened, but I still give him the sex. He did not force me, or anything."
However, it was pointed out that she was given an opportunity to go to the police when she travelled into Kingstown to buy a phone from Primus, and didn't.
Ultimately, a strong message was sent and Farrell was sentenced to one year in prison.
This Monday, December 21, Primus appeared at the KMC, where he pleaded guilty to escaping lawful custody and damaging Government property.
It is said that he lived in a cell in Block B Down at Her Majesty's Prison, but switched with a prisoner in Star Class 2. It apparently took him and Hanson two days, using a nipper, to make a hole in the galvanize and plywood roof. They had moved a bunkbed in the cell and wrapped sheets around it as a screen.
Primus said he escaped to get some attention, as he had evidence that would prove his innocence on one of his murder charges.
Primus received 24 months in prison for escaping custody, as this is the second time he has escaped, and 3 months for damage to property, to run concurrently.
Hanson is in the hospital after sustaining a gunshot wound to the leg, received when the police recaptured him.
An unnamed "female friend" of Primus' who supposedly dropped them to Lowmans Leeward has not been brought to court as yet.
Primus is charged with the stabbing murder of real estate agent Sharleen Greaves, and indicted for the 2006 murder of Brooklyn teen Chanel Petro-Nixon.
He served a 16-month sentence for escaping custody for a few hours on October 1, 2019.
Hanson is charged for the murder of security guard Rodney George. He also has several burglary, robbery and wounding charges.