Posted on
Airlines liable for quarantine costs if passenger arrives without required documentation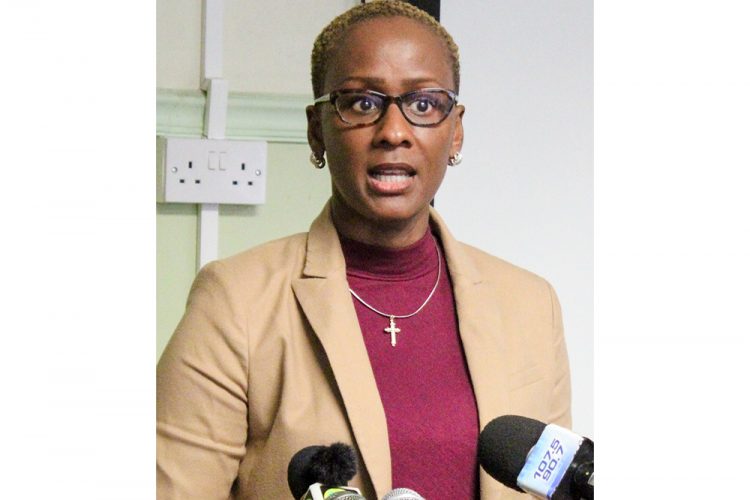 If an airline allows a passenger to board a flight and arrive in St Vincent and the Grenadines (SVG) without the necessary documents, that airline will be liable for all costs attached to that person's mandatory quarantine.
Protocols for entry into SVG were revised on Tuesday, calling for persons travelling from countries considered to be high risk to have a negative PCR test done up to 72 hours or three days prior to travelling.
Before the revision, this time was five days.
Dr Simone Keizer-Beache, the chief medical officer (CMO) said this week that persons who show up without that medical certificate confirming their negative test results, should not be allowed to board a flight.
This has been communicated to the airlines coming to this country.
"We said to them, if they allow somebody to board a flight and arrive in St Vincent without the required confirmation of reservation at an approved facility and the appropriate test, it would be the airline's responsibility…to put that person up and it might be even longer than the five days because if you turn up without the appropriate test, you're probably going to need mandatory quarantine for an even longer period," the CMO said on Wednesday during VC3's Round Table Talk programme.
She said the idea is that airlines not board anyone who has a test result older than 72 hours and who does not have a reservation, particularly for persons travelling from a high-risk country.
Dr Roger Duncan, the medical officer of health said there is one airline in particular that has repeatedly breached protocols put in place.
He said he is not sure why this continues to happen but that most airlines have complied with the protocols and have sought clarification, where necessary.
The new protocols implemented this week follow SVG's increased number of positive cases in the past couple weeks from the United States, Canada and the United Kingdom.
To date, the country has officially recorded a total of 100 cases, 82 of which have recovered.
This means there are currently 18 active cases, with the latest two being recorded on Wednesday from non-nationals travelling from the US and the United Kingdom.
Prior to these cases, 11 cases were recorded within a span of eight days.
Keizer-Beache noted that quite a few persons have tested positive on day five of quarantine and "even more worrying", on days seven, eight and nine.
Usually, persons are tested on entry, on day five and again at the end of quarantine.
But the CMO said on Wednesday that there are some circumstances where persons are tested after Day five.
"…It might be that we have a particular interest in the person. Is it that the person was in contact with a known positive, or is it that the person is in an environment that we do increased surveillance and increased testing?" the CMO said, noting that there are several protocols being followed.
She said some persons may have a high-risk job that requires increased testing, or a person may simply report that they are not feeling well, after Day five of quarantine.
Given the increased activity locally surrounding the Christmas season, persons in quarantine have been especially advised against breaking quarantine during this time.
Persons in quarantine should not leave their homes unless authorized, nor should they entertain visitors or attend Nine Morning activities.
Locals have also been advised to follow all protocols and advisories which include the use of facial coverings and observing social distancing guidelines.